Kodak Ektra Is An Android Smartphone Made For Photographers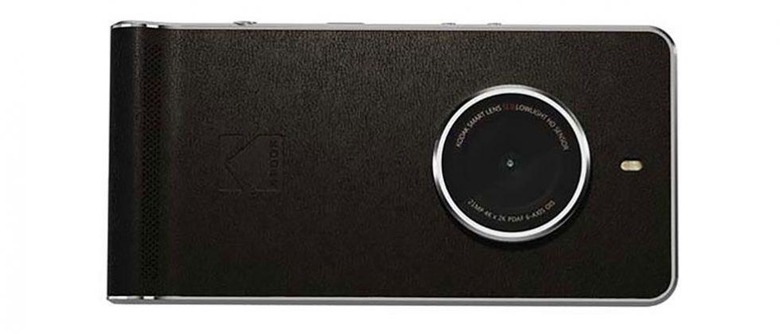 The name Kodak has been tied up with photography and photography accessories like printers for decades. The company has stepped into a new product category with an Android-powered smartphone that is called the Kodak Ektra. This smartphone is aimed at photographers and is suitable for enthusiasts to experts claims Kodak. The Ektra is specifically tuned for the best in image quality and media management.
Since the phone is aimed directly at photographers, the photo features are what Kodak talks most about. The main camera is a 21MP fast focus sensor with a f2.0 aperture. The front camera is a 13MP unit with Phase Detection Auto Focus PDAF and a f2.2 aperture. The camera uses a custom camera app that is controlled by haptic touch.
Kodak integrates a SLR-style Scene Selection Dial that lets the user adjust the camera in real time with settings including HDR, Landscape, Portrait, Macro, Sport, Night-time, Panorama, and Bokeh. The camera also features a Smart Auto mode that chooses the best conditions for your photo. A manual mode lets advanced photographers adjust exposure, ISO, focus, white balance, and shutter speed.
ARCSOFT night shot technology and a Kodak certified lens allows more light to reach the sensor of the camera and reduces ISO noise. The tech also helps to brighten underexposed areas of the image and stabilizes blur from slower shutter speeds. Kodak also gives the smartphone Dynamic Focus and Object Tracking capabilities. A Super 8 app gives professional effects that remind of the Kodak Super 8 film stock. A Snapspeed app makes it easy to edit photos on the go and a social media app lets you share photos in real time. An integrated print app makes printing images from the phone a snap.
The processor for the smartphone is a Helio X20 decacore unit and the OS is Android Marshmallow. Internal storage is 32GB and that is expandable with microSD cards. Power is from a 3,000 mAh internal battery and the phone has a USB 3.0 Type C charge port. The Kodak Ektra will sell for £449 Euro and will land in Europe later this year. No word on pricing and availability for the US and other countries.
SOURCE: Photography Blog