Kobo ebook reader sales doubled in 2012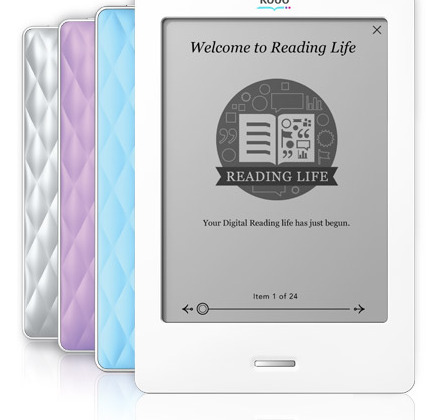 Kobo has unveiled its 2012 sales, which are reported to have doubled year-over-year. In addition, the company scored 4 million new customers since last summer, giving it a grand total of 12 million registered customers and a cool 20-percent of the ereader market worldwide. Among other things, Fifty Shades of Grey was the most read ebook on the device last year.
Last year marked some big milestones for Kobo, including the launch of three devices: the Kobo Glo, Arc, and Mini. The company expanded its service into Japan, Spain, South Africa, Italy, Portugal, Brazil, and the Netherlands, and reports that customers purchased more ebooks on average than they did in 2011.
According to the press release, Kobo's users read in excess of 22 million pages on Christmas, with Canadians topping the list at an average of 200 pages read per customers. Users in the United States were second, averaging 160 pages read per customer, and British users were third at an average of 93 pages each. The most popular genre was Romance, which was particularly favored in Canada, while the Hunger Games was the most widely-read ebook series.
Kobo's CEO Michael Serbinis offered this statement. "In December we celebrated Kobo's third anniversary as well as the biggest month for the company yet. Millions of new users registered with Kobo in December alone, annual device sales soared with millions of Kobo eReaders bought, and eBook sales nearly doubled from the previous year. 2012 was truly outstanding for our company and our network of booksellers and retailers around the world."
[via PR Newswire]