Kobo Aura ONE 7.8 premium ereader leaks ahead of launch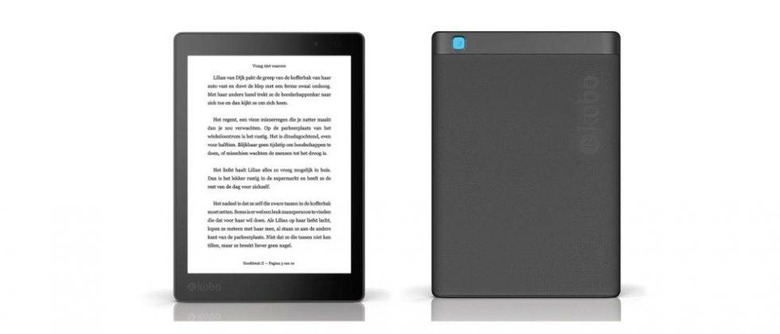 A new ebook reader from Kobo appeared online at the FCC in recent days, and now the device itself has surfaced via a Dutch retailer which appears to have since pulled its accidental listing. According to the product listing that was published, the device will be called the Kobo Aura ONE and it'll feature 'premium' specs not unlike the ones you find on Amazon's higher end e-ink readers. The device still hasn't been formally launched, but the leak leaves little to the imagination.
According to that product listing, the Kobo Aura ONE ereader will have a modestly-sized display at 7.8-inches, something small enough to fit in most bags and a lot of pockets. That display, despite its small size, will reportedly have a high resolution of 1872 x 1404 pixels and a Carta E Ink touchscreen panel. This is an overall 300ppi resolution and great for e-ink reading.
It seems the ereader will have a waterproof case (it isn't clear whether the device itself is waterproof or a separate case is available), and will measure in at 7.6 x 5.5 x 0.67-inches overall. There will be 802.11b/g/n Wi-Fi and a micro USB cable for connectivity and, presumably, for charging the unit.
Finally, there will be 512MB of RAM, which is enough for ereading device of this sort, as well as 8GB of internal storage. It doesn't appear the reader has a microSD card slot, which means buyers will probably be stuck with those 8GB...not bad if you're using ebook files, but less notable if you're loading high-resolution PDFs to the reader. Finally, users can expect a battery life of up to a month.
Price isn't known at this time, but we'll probably be hearing an official announcement in the near future.
SOURCE: Liliputing