Kobo Aura H2O is an e-ink ereader that you can take in the pool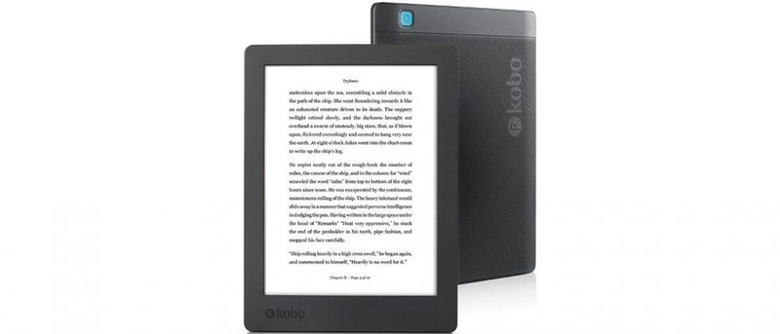 The company Rakuten Kobo has announced the launch of a new e-ink ereader called Kobo Aura H2O, a model that is obviously intended to handle water, hence its name. The Aura H2O is waterproof to depths of up to 2 meters in water for up to an hour at a time, meaning you can take it with you in the pool this summer and not worry about ruining it with an accidental bump into the water. In addition to its waterproof construction, the Kobo features a 6.8-inch display, sporty design, and more.
As with other e-ink ereaders, the new Kobo model is designed with a display intended to look like a sheet of paper, the same kind you'd find in a paperback book. This is considerably easier on the eyes versus an ordinary tablet LCD, and it likewise is easier to read outdoors in the sunlight. Kobo positions this slate as an outdoor-friendly ereader, one that'll be suitable for reading outside during the summer months.
Overall, the ereader has a comfortable 8.8mm thickness, and it can hold up to 6,000 ebooks thanks to its 8GB of internal memory. The Aura H2O is also suitable for reading comic books or looking at images, as it supports things like TIFF, JPEG, GIF, PNG, and CBR. As far as ebook formats go, the slate supports PDF, MOBI, EPUB, EPUB3, RTF, HTML, and more.
The Aura H2O has a Carta display with a 265ppi resolution, which is described as print-quality. There's also a ComfortLight PRO that reduces the blue light for reading at night. This feature has made its way to Kindle tablets, iOS, and more. The battery's lifespan, meanwhile, is less clear, but will last a long time given the e-ink panel; Kobo describes it only as lasting 'for weeks.' Kobo currently lists the Aura H2O as 'coming soon' for $179.99 USD.
SOURCE: Kobo