Kobo announces Android 4.1 update for the Arc tablet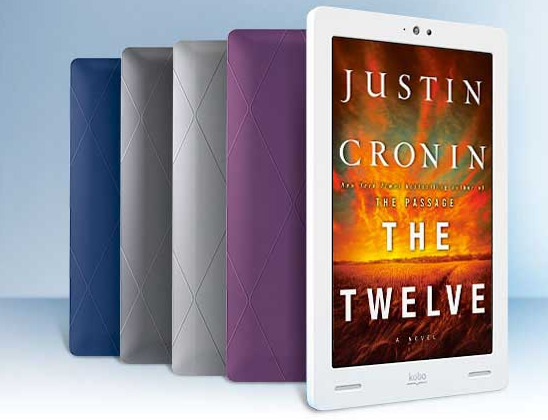 If you're an owner of the Kobo Arc tablet, the manufacturer has announced a new Android update is available. The new update promises to optimize the user experience of the tablet with faster performance, better search capability, increased touchscreen responsiveness, and additional features. The update also brings new notifications that the manufacturer describes as actionable.
Kobo says that the update should be offered to owners of the tablet when they next connect to Wi-Fi network. Kobo is mostly known for creating digital readers, but the Arc is more than a digital reader alone thanks to the Android operating system allowing access to books, video, and the web. The Android update that's available now will bring the operating system to Android 4.1 Jelly Bean.
Kobo says that the benefits of upgrading to the new version of the operating system include the addition of Google Now, which personalizes information available to the user based on their location, time of day, history, and calendar events. The upgrade brings richer notifications allowing users to receive action notifications directly within the notifications area.
The new notifications can also be expanded or collapsed to provide more or less detail. The search functionality of the Arc tablet is improved allowing the user to perform text or voice searches. The update also allows Google Search to be opened directly from the lock screen by swiping up with a finger. The update also brings optimized voice recognition and improved predictive typing. The Arc also gets a special Face Unlock tool that calibrates in different conditions and requires a blink to verify that a real person is unlocking device.
[via Kobo]