Knocki makes any surface a smart remote control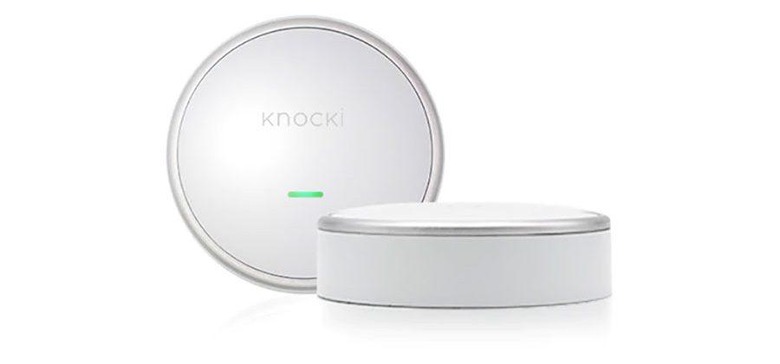 If you watched much TV in the last decade or so, you will remember the commercials for The Clapper. This was a gadget that could turn off the lights for you if you clapped. The modern version of The Clapper is a new device called Knocki that is able to turn any surface into a remote control for all manner of devices and software. Knocki attaches to a surface and turns that entire surface, be it a table, wall, or counter, into a touch interface.
The Knocki allows control over devices in the home by making tap gestures anywhere on a surface when the Knocki device is attached. Once attached you can do things like knock three times to find your phone or knock twice to turn the lights on. Knocki can control a smart thermostat with a certain number of taps to adjust the thermostat.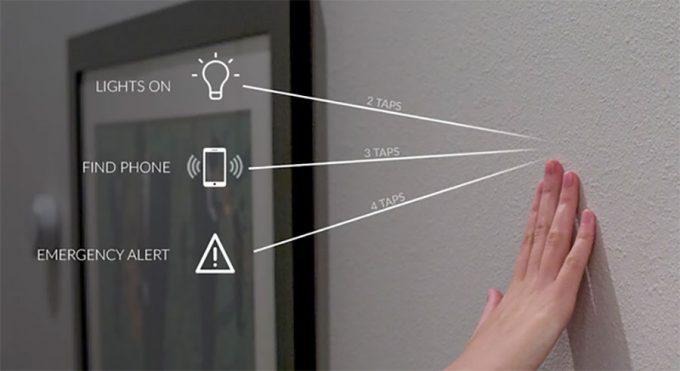 Attach a Knocki to your coffee table and use it to tap for turning on the TV or diming your smart lighting. If you attach Knocki to a door, it can notify you via your smartphone that someone is knocking on the door. You can also use the device to control playback of digital music with knock gestures for pause, skip, and play. A sleepyhead's favorite function might be the ability to put Knocki on a nightstand and tap the surface to silence an alarm on your smartphone or enable snooze.
Knocki is on Kickstarter seeking $35,000 and has obliterated that goal to the tune of over $348,000 raised with 42 days to go. A single Knocki will set you back $79 with delivery in December 2016. The MSRP for Knocki once it hits retail in the future will be $129 each. You can also get three Knocki devices for $189.
SOURCE: Kickstarter