Knock Off Blu-Ray Discs Turn Up In US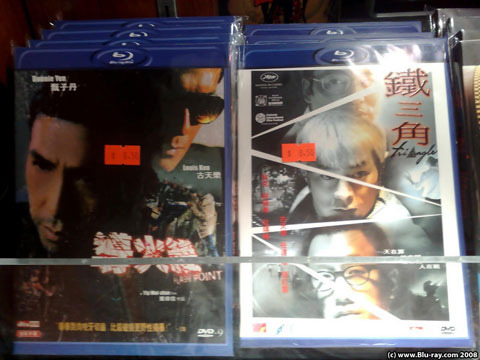 Buyer Beware! There've been reports of black market Chinese movie with emulative Blu-Ray property around. If you've seen one, don't be tempted with the price, it's a total Chinese knock-off. The story came from blu-ray.com, the local kiosk vendors known to sell fake Chinese flicks are expanding their artworks to include Blu-Ray signature Blue case and logo.
Even the black market is endorsing the Blu-Ray. Sorry, Toshiba, you will get your turn next round.
[via blu-ray]