Klipsch speakers to be featured inside Alienware M17x 3D notebook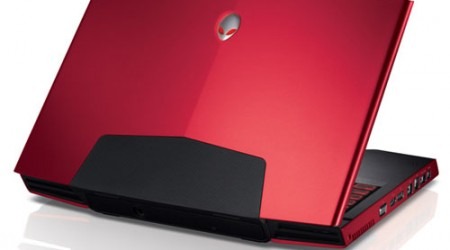 Alienware makes some of the coolest and most expensive notebooks on the market. The company has a really cool design and packs its rigs with some high-end hardware. One of the places that your typical notebook computer is lacking for me is the sound system that they come with.Klipsch has announced that its speakers will be used on the first 3D gaming notebook from Alienware. The new machine will be the first release in a series of new notebooks from Alienware that will use Klipsch speakers to give superior sound quality. The speakers should sound great; Klipsch makes some of the best audio gear on the market today.
The new M17x will launch this month starting at $1499. The machine will have a 3D 17-inch screen and it will use Intel Sandy Bridge processors with four cores. The notebook will also have HDMI in for playing the Xbox and PS3 3D style and the 3D screen will be an option.