.Klatz Smart Bracelet Transforms Into A Bluetooth Headset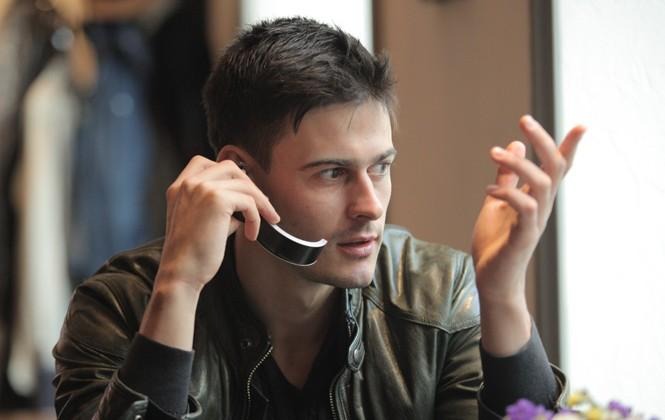 That special point at which fashion and function meet have largely eluded modern wearables. We've seen some that aim to satisfy those who want a connected device for the wrist or finger without it being obvious they're sporting a tech device, but the realm is mostly relegated to simple rings and similar devices. The .klatz bracelet is different, offering a sleek futuristic look that blends in well with more formal attire, and, best of all, includes functionality that would come in handy throughout the course of the day.
The .klatz, odd name aside, is an interesting device. Featuring a hinge and curved display, the bracelet is sleek when worn and able to open fully, the latter of which facilitates its most notable feature: the ability to double as a headset when connected to the user's smartphone, as shown in the video below.
The bracelet displays various types of information via an LED display fit in the upper part of the wearable. In the bottom portion lies the battery, which is said to offer 10 days of use on a charge under normal conditions; there's an energy-saver mode, however, that boosts that number to a full 30 or so days. The frame is made from aluminium, and it will be available in four sizes spanning a few different color options.
The .klatz bracelet is being funded through Indiegogo, where it has earned $1,496 in pledges — quite a bit less than its $140,000 goal. There are 34 days left, however, and the wearable can be had for $99 USD by pledging early. When it launches, the wrist band will retail for $149 USD. Early backers will see the device ship in March, followed other releases later in the year.
VIA: Engadget