Kitty Hawk Cora autonomous flying taxi backed by Larry Page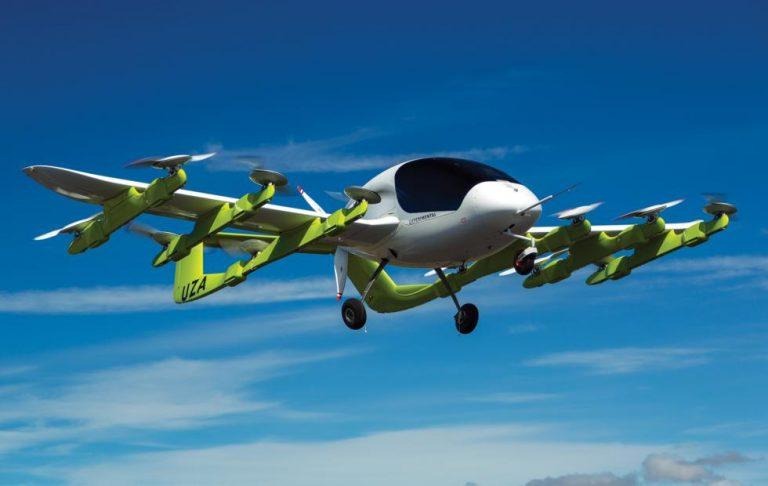 This isn't the first time we've heard of autonomous flying vehicles, especially ones that will be used for transportation. But Kitty Hawk's newest flying machine is different. No, not because of its technology, which is pretty much a proprietary secret. No, it's different because of the narrative around its birth, which includes both the influence and deep pockets of Google's, now Alphabet's Larry Page, and its distinction as the soon to be first commercial autonomous flying taxi service in New Zealand and the rest of the world for that matter.
Google has never been one to exercise restraint in its sometimes out of this world projects and it probably got that spirit from its own founders. Larry Page, who now heads parent company Alphabet, has many ambitions, but his experience has probably taught him to be at least more secretive about the higher risk, and higher cost, ventures.
And so it came somewhat as a surprise that Page's name would be attached to Kitty Hawk's newest flying marvel. Then again, his name was already linked to Kitty Hawk's other fliers in the past. What has made this newest partnership with the Google co-founder and Kitty Hawk even more noteworthy is its location: New Zealand.
The country hasn't exactly been a hotbed for autonomous vehicles, much less flying ones. And yet they are aiming big right form the start. At the official announcement of the Cora's pioneering role in starting the country's certification process for such vehicles, Prime Minister Jacinda Ardern explained the country's rationale. New Zealand wants to have zero carbon emissions by 2050, and the fully electric Cora will be the vehicle, pun intended, to take the country to that goal.
The Kitty Hawk Cora itself smashes your idea of what a taxi is meant to be. For one, it flies. It actually takes off and lands vertically, thanks to a dozen rotors. But it's not your conventional drone either, because it is both autonomous and fully electric. And despite having one-upped rivals like E HANG in securing government certification and support for a flying taxi, Kitty Hawk still describes Cora as a prototype. It's not too much in a hurry, though, because Kitty Hawk isn't rushing to sell these vehicles to the public. Instead, it is planning to operate the taxi service on its own, under the company Zephyr Airworks, which was formerly known as Zee Aero and was also known to have ties with Mr. Page.