Kingston offers new 2666 MHz RAM for Intel Ivy Bridge PCs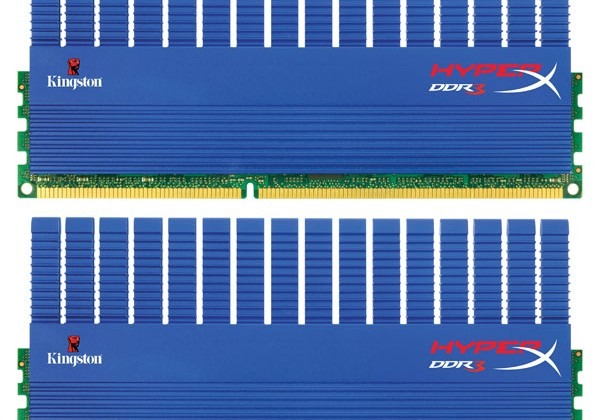 Kingston has announced a new member to the HyperX RAM family aimed specifically at the third-generation Intel Ivy Bridge processor equipped PCs. The new RAM comes in several different dual channel kits certified for up to 2666 MHz frequencies. The kits are available in 16 GB, 8 GB, and 4 GB dual Channel sets.
Kingston says that the 2800 MHz kits are designed to perform flawlessly on Asus and Gigabyte mainboards. The kits are designed specifically to work with new third-generation Core i7 and Core i5 processors. The RAM is built using and 22 nm architecture offering performance gains for enthusiasts and overclockers.
An 8 GB 2666 MHz kit with a pair of 4 GB modules will launch soon at unspecified pricing. A 2400 MHz kit with a pair of 4 GB modules is available for $89.99. A 16 GB kit of a pair of 8 GB modules operating at 2133 MHz is available for $219.99. An 8 GB, 2133 MHz kit sells for $74.99 with a pair of 4 GB modules. Kingston also offers a 1600 MHz 16 GB kit with a pair of 8 GB modules for $129.99.