Kingston HyperX 128GB DDR4 RAM kit runs at 3000MHz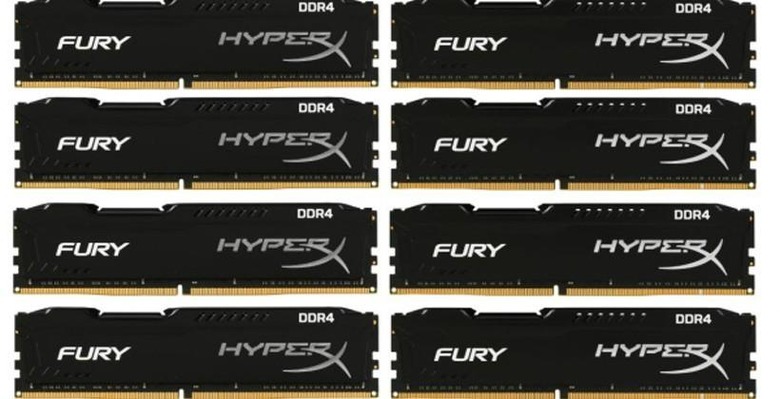 Kingston is set to roll out what may be the highest performing RAM kit for computer enthusiasts and gamers in all the land. The kit is part of the HyperX line and carries the Fury name on the low key black heat spreaders. The RAM is DDR4 and while it has been announced already, it isn't available to purchase just yet.
Kingston touts the RAM and the world's fastest DDR4 126GB memory kit and the it operates at 3000MHz. You'll need a motherboard with plenty of RAM slots to take advantage of this kit; it includes eight 16GB modules. Timings on the modules are 16-16-16-36.
Kingston knows that gamers and enthusiasts who purchase this kit will aim to squeeze even more performance out of this kit and it features XMP profiles for overclocking. Kingston says that those specifications were stable in a MSI X99 MPOWER motherboard set up in eight module, quad channel configuration.
The processor in the test system was an Intel Core i7 5820K. Kingston also took the time to tease a test PC that it will be showing off at Computex Taipei using these 16GB memory modules and the HyperX Predator M.2 PCIe SSD. For now, Kingston is mum on availability and pricing for these modules. With 128GB of RAM and impressive specs, these modules will be expensive.
SOURCE: Betanews