Kingston Adds New 16GB microSDHC Class 10 Card To Line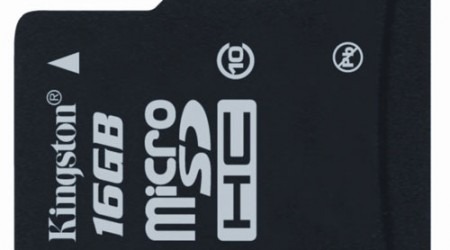 Kingston has a bunch of different storage offerings in its line from flash drives to memory cards for the digital camera and other devices. Kingston has added a new storage capacity to its line of class 10 microSDHC cards. The line already had 4GB and 8GB capacities.
The new card has 16GB of storage space and Kingston notes that in Q2 it will add an even larger 32GB microSDHC card to its line. Both of the cards have Class 10 speeds with 10MB/s. The card ships with an adapter that allows it to be used as a SDHC card. It uses the Fat32 file format and has a lifetime warranty.
The 16GB Class 10 card and SD adapter sell for $139. The Class 10 16GB microSD card without the adapter is $138. The 8GB version is $38 and the 4GB is $23, both with the SD card adapter.