King's Quest: Chapter 1 for PS3, PS4 now available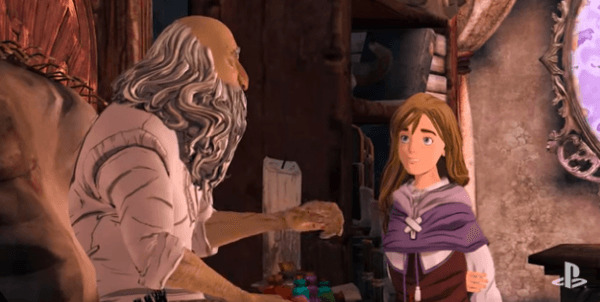 As promised, the first chapter of the reimagined King's Quest game has arrived for the PlayStation 3 and PlayStation 4, offering a family friendly storyline that revolves around old King Graham and the stories he tells his young granddaughter, Gwendolyn. King Graham's stories detail his own adventures from his younger days, and gamers get to play out those adventures, doing so in a game that "blends art, gameplay, and storytelling". Old fans and new alike will enjoy the title, says The Odd Gentlemen's founder Matt Korba.
Korba detailed the game today, saying that "it has all lead to this". The first chapter in King's Quest is called A Knight to Remember, and it was designed to appeal to both long-standing fans who enjoyed the original rendition, and those who are entirely new to the title.
Korba states the team's goal was to respect "where Sierra came from, and where Sierra is going." The new game is promised to be filled with nods, puzzles, jokes, and secrets that hail back to the original game — little easter eggs for those who are familiar.
In this first chapter, gamers will follow along as Graham becomes a Knight — the first of his adventurous journey, and leading into future chapters. There will be five chapters total; those who buy The Complete Collection will get a discount on them all and a bonus epilogue, the latter of which is described as being a "fun side story".
SOURCE: PlayStation Blog