King's EU "Candy" trademark targeted by Cut the Rope's ZeptoLab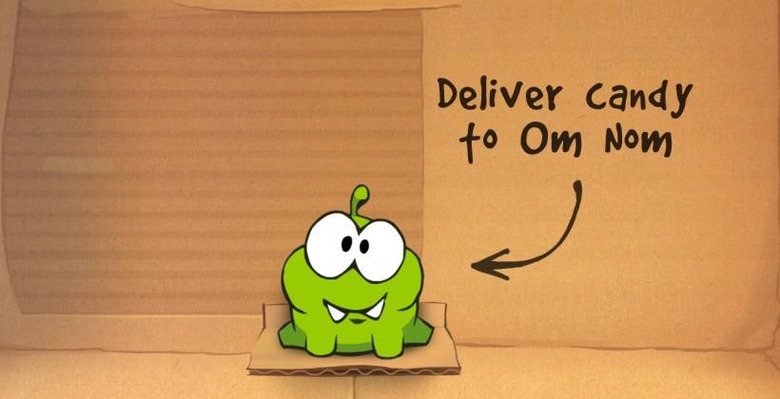 On this day last month, King announced plans to abandon its "Candy" trademark in the United States, citing reasons of having acquired the better trademark "Candy Crusher", though it said it would both retain and defend its "Candy" trademark in the EU. It is that particular trademark that is now being challenged.
The challenge comes from ZeptoLab, maker of the popular game Cut the Rope, among others. On March 20, the company began the process needed to get King's Candy trademark cancelled in the European Union by submitting a claim in London. Anyone who has played its most popular game will recognize why.
Cut the Rope involves feeding a piece of candy to a small green creature, hence the caption in the image above. ZeptoLab wants to see the trademark available freely to developers and anyone else who wants to create a game with candy and use the word in reference to it.
Said ZeptoLab CEO Misha Lyalin, "Candy is an integral part of the Cut the Rope franchise, and we do no support King trademarking and preventing others from using it." King has not responded to the trademark filing yet.
SOURCE: The Next Web