Kinect Joy Ride sequel won't require Kinect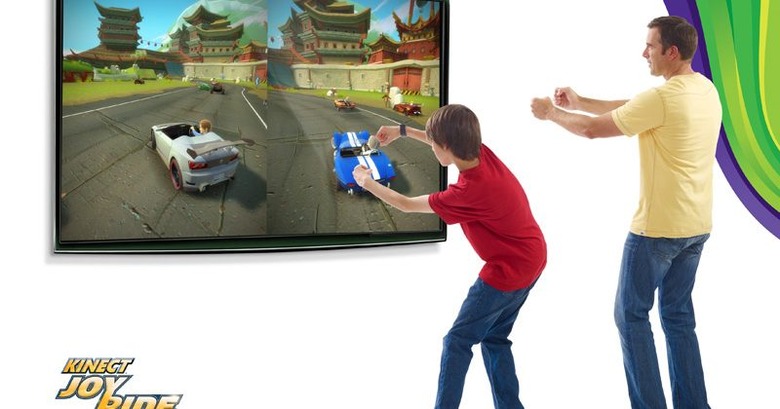 There will be a sequel to the Kinect launch title Kinect Joy Ride, but get this – it won't be a Kinect game. Perhaps Microsoft realized that gamers don't really want to play a racing game where you can't press a button to accelerate or brake, and you have no precise control over how you turn or move. But apparently they did like the look and style of Kinect Joy Ride nevertheless. This is a curious story, for sure.
When Microsoft introduced the Kinect, it was supposed to be a revolution in gaming. It was supposed to make us realize that controllers are irrelevant. That goal must have gotten lost somewhere, because by Microsoft's own lofty marketing speak from a few years ago, it is now going backward for Joy Ride Turbo. The new racing game will utilize standard Xbox 360 controller mechanics.
In fact, the company hasn't even confirmed whether or not the title will have optional Kinect support. Also, it will launch exclusively through the Xbox Live Arcade, meaning it will not go through the packaging process and be sold at big box retailers. So, the future of Kinect may not be in racing games, but maybe it will find its sweet spot some day.
[via Gamasutra]