Kindle Fire tablets help Amazon Appstore boom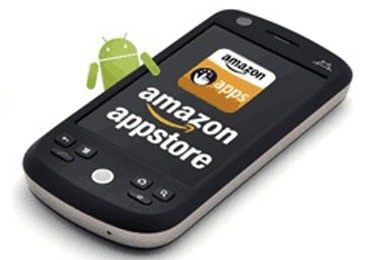 Amazon is having a bang up year for its Appstore posting massive growth. The massive growth of the Amazon Appstore is attributed in part to the availability and popularity of the Kindle Fire Android tablets that have access to the Appstore. Amazon's developer features are also helping spur growth.
Reports indicate that downloads from the Amazon Appstore are up 500% for the past year. Amazon said this week that, "[a]pp downloads in the Appstore have grown more than 500 percent over the previous year." Amazon launched its own Appstore in March of 2011, but most of the growth in downloads is believed to have started in September of 2011 when Amazon launched its first Kindle Fire tablet.
Amazon has multiple devices in that Kindle Fire tablet line today. It's not all about the tablets though; there are a few phones on the market that come with the Amazon Appstore preinstalled. Many Android users also get introduced originally to Amazon's Appstore thanks to free premium app downloads offered from time to time.
Amazon did stack the deck in its favor when it comes to downloads though since Google Play isn't available on the Kindle Fire or Fire HD tablets. Owners of those tablet to want to download apps for games or any other needs have no choice but to use the Amazon Appstore. Developer interest were certainly help to Amazon announced support for A/B testing recently allowing developers to test their apps and receive data about what works best and adjust their apps to take advantage of what's worked best in the past.
[via Gigaom]