Kim Dotcom's Mega Returns With New Zealand Domain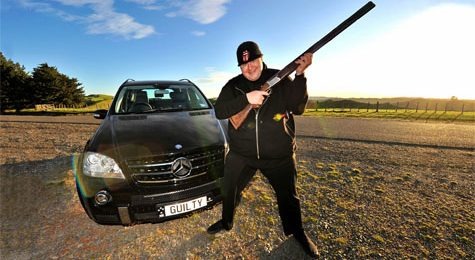 Kim Dotcom has experienced a few ups and downs in the past couple of weeks. First he announced that he would be launching the successor to Megaupload, simply called "Mega." Before the new site could launch, however, when Gabon's government decided that it didn't want Kim Dotcom to set up shop and suspended the Me.ga domain. That didn't stop Kim Dotcom from trying again though, this time coming up with a new domain for Mega that's based in New Zealand.
The domain in question is Mega.co.nz. USA Today reports on Dotcom's claims that Mega will be better protected by both the government and laws in New Zealand, so if other governments around the world want to take it down, they might have a hard fight ahead of them. At the moment, Mega.co.nz shows a splash page inviting users to leave their email to sign up for news on the site's launch, so no, it isn't fully operational yet.
The are also links you can click for information on how to become a hosting partner, how to become a Mega API partner, and how to become a Mega investor. It seems that the launch of Mega is still scheduled for January 20, 2013, which is the one-year anniversary of the raid performed on Kim Dotcom's mansion. Will the launch of Mega result in a similar raid? We'll have to wait and see.
After all, it wasn't that long ago that the US government seized Megaupload and shut it down, so you can bet that Dotcom will get plenty of attention with the launch of this next file sharing website. Here's hoping that Dotcom doesn't attract even more negative attention from governments around the world, but at this point, we're pretty sure he's already being carefully watched. Check out our timeline below for more on Dotcom!