Kids Get To Play Minecraft On Movie Theater Screens With Super League Gaming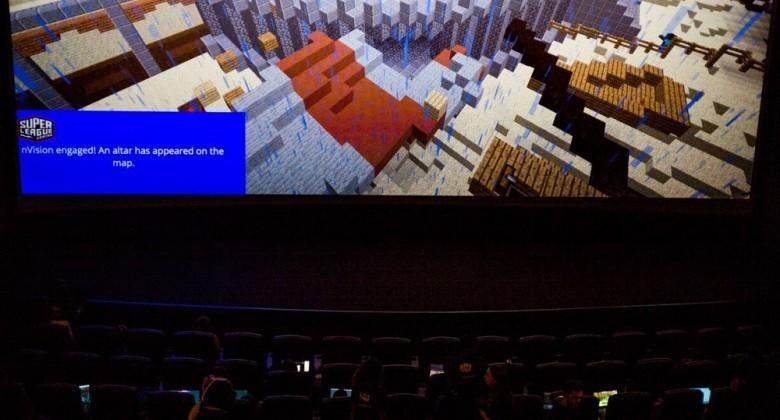 As part of a summer tour that will hit 28 cities, Super League Gaming is giving kids a chance to play Minecraft on the biggest screen possible: in a movie theater. As one of the most downloaded and most loved games among kids of a wide age range, players love showing of their creations within the Lego-like building game, as well as competing with one another. Now they have an opportunity to gather and play together in public, while maintaining the family-friendly atmosphere.
Super League Gaming has snagged partnerships with big movie theater companies, including Regal Entertainment Group, AMC Theatres, and Cinemark Theatres. The startup will be hitting over 80 locations throughout the summer, and is currently in Silicon Valley, having already visited Los Angeles. Some theaters, like the luxury chain iPic, are even teaming up with Super League Gaming to turn locations into interactive gaming arenas.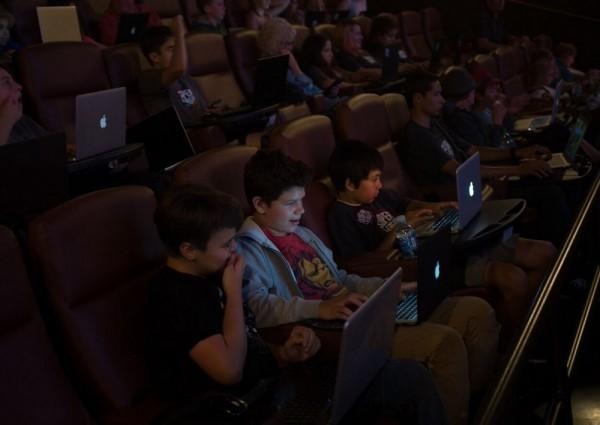 Events see kids bringing their own laptops and connecting to the league's servers while at the theater. All the action is broadcast on the movie screen, so visitors, as well as players taking a break, can spectate the ongoing games. Gameplay will consist of creative construction matches, as well as arena matches between players.
The organization's Minecraft league is aimed at kids between 7 and 14, so don't expect an environment similar to a professional Street Fighter tournament or anything like that. The league will run until August 28th, and after that a six-week competition will begin on September 14th.
SOURCE Super League Gaming
VIA Venture Beat