Kia shows off Ray EV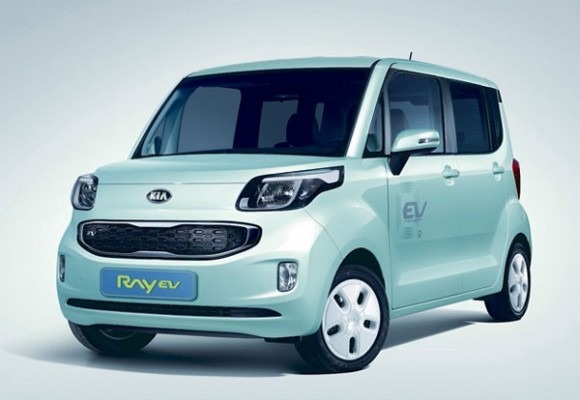 The Kia Ray may well be the ugliest EV I have seen in a long time. It's boxy and square and makes the Prius look good if you ask me. Aside from the questionable looks of the car, it has some interesting features that make it stand out among the EV crowd. The coolest feature is the optional fast charge system that would charge the battery cells in only 25 minutes.
The boxy EV has a range of 84 miles, which will obviously depend on the driving conditions. Without that fast charge option, you will need six hours to charge the battery using 220V. The electric motor is a 50kW unit powering the front wheels. The beast will rocket from 0-62mph in 15.9 seconds.
The EV Ray has 123 lb-ft of torque, which as is common with electric cars is more torque than the 1.0L combustion engine powered flavor offers. Kia plans to build 2,500 of these little EVs. The catch is that they are all slated for government use in Korea so you won't be able to get one.
[via Autoblog]