Kia and Amazon tie-up offers one-stop charge solutions for EVs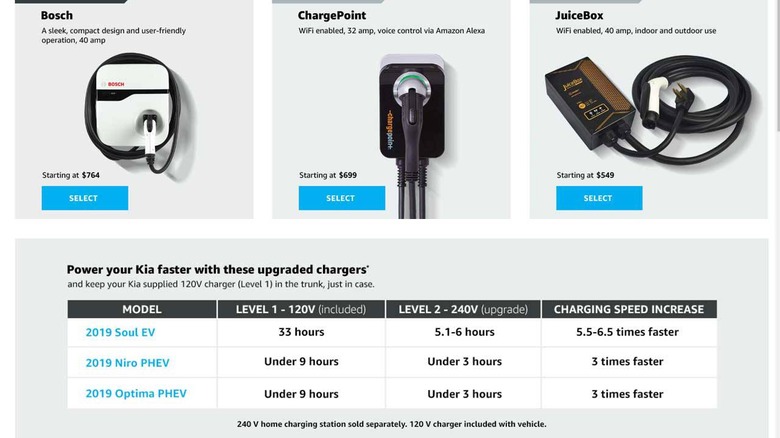 We may receive a commission on purchases made from links.
One of the challenges that buyers wanting to purchase an EV have to deal with is getting a charger in their home. Most of the EVs out there can be plugged into a standard wall outlet, but that is a slow charge method. Faster charging requires a dedicated charger that runs more power to the car.
The catch is that EV buyers have to find a location to buy the faster chargers and then find someone qualified to install the charger for them. Kia wants to make the charging logistics aspect of buying an EV easier for car buyers. It has teamed up with Amazon on a one-stop charge solution location for Kia EV buyers.
The webpage for the ChargeMyKia solutions can be found here. That website shows buyers Level 2 or 240V chargers selected by Kia that will work with the car. The website also allows the user to see upfront pricing for electrical services and schedule a licensed electrician to come to their home and install the charger.
As of writing, Amazon lists three different chargers for Kia EV owners. The least expensive is the JuiceBox 40 amp charger selling for $549. A ChargePoint charger is $699, and a Bosch charger is $764.
As of writing, there are no Amazon certified installers in my area, so I can't view upfront pricing for installation. Amazon notes that in areas with pros listed, they are handpicked and must be background-checked, insured, and licensed. Amazon also makes any pros coming to your home pass a 6-point criminal background check.