Keurig Vue V1200 coffee brewer uses RFID technology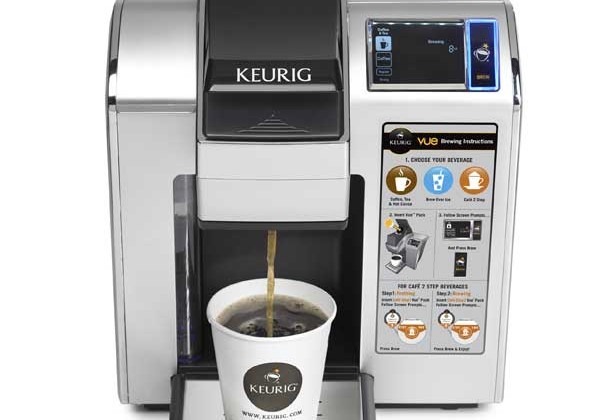 I wager most of the offices out there have normal coffee makers where you put in a paper filter, water, and ground-up coffee to get a full pot. Some offices have fancier coffee machines that brew single cups of fancy hot drinks. Some of the coolest single cup makers are made by company called Keurig.Keurig has a new coffee maker for single cups of coffee with various flavors called the Vue V1200. This particular machine is the company's newest commercial expansion for single cup brewing systems. The company says that the coffee maker is designed for stronger, bigger, hotter, and smarter brewing. The smart for the coffee maker comes in the form of RFID technology.
If you've ever tried to figure out how to use one of these machines for the first time to brew a cup of coffee, you probably know that there are a lot of settings and buttons that you need to push depending on what you're making. This new coffee maker uses RFID technology with a tag on each of the individual beverage cups that comprises a recipe tag.
That recipe tag allows the machine to set itself at the default optimum setting for the specific brew the person is making. The idea is that the RFID technology allows the person making a hot drink for the first time to get it exactly right. The technology should also guarantee that the person who happens to know how to run the machine in the office doesn't get harassed with questions.