Kentucky bans Fortnite from esports programs over gun concerns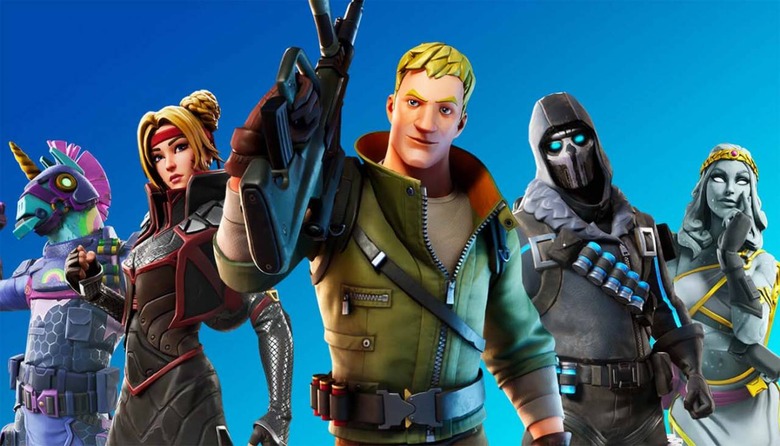 The Kentucky High School Athletic Association (KHSAA) is being criticized for its decision to ban battle royale game Fortnite from its high school esports program. The reason for the ban, according to the association's Commissioner Julian Tackett, is that it is a 'shooter' game and as such has no place 'in our schools.' The ban follows PlayVS's recently announced partnership with Epic Games, the company behind Fortnite.Fortnite, for those who are somehow still unfamiliar with the massively popular game, tasks players with using a variety of weapons, some more fantastical than others, to eliminate their opponents. This weapon loadout includes various firearms like rifles and handguns in addition to more unusual offerings like RPGs, crossbows, and even rusty tin cans that players can throw at each other, as well as snowball launchers.
Though the game involves shooting opponents, it has been praised for its cartoonish graphics and the way it involves 'deaths' — namely, the game doesn't involve any gore at all. Instead, players appear to be something like projected avatars that, when eliminated from the game, are dematerialized by a drone that swoops in to remove them from the match.
In the grand scheme of 'shooter games,' Fortnite is very mild, which makes Kentucky's knee-jerk decision to ban it from high school esports programs particularly bizarre. Among other things, the decision was made light in light of a 2018 high school shooting in Kentucky that killed two people.
KHSAA is one of the associations that partners with PlayVS, which itself partners with the National Federation of State High School Associations to develop competitions for students. Under its recent partnership with Epic Games, PlayVS will operate a 'national club league for Fortnite,' the company clarified to The Washington Post.
Any high school esports program that chooses to participate in Fortnite competitions would do so under a national league, which would be separate from their state's association. Any of the activities that took place in this club wouldn't be under the purview of the NFHS, making unclear whether the KHSAA has any actual authority to prohibit Kentucky schools from participating.