Kensington Surface Go Docking Station is no Surface Studio Mini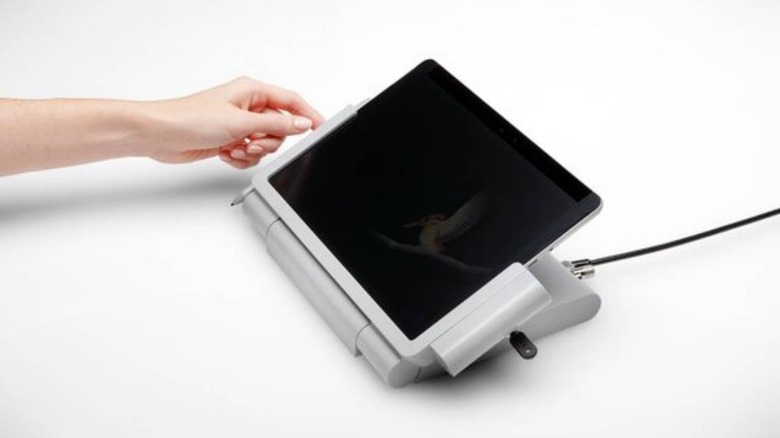 Almost two years ago, computing accessory maker launched a rather interesting dock for the Surface Pro. Instead of a normal dock or even a dongle, the SD7000 turned the 2-in-1 tablet into a makeshift Surface Studio. After almost two years in the market, the smaller Surface Go is now also getting its own Kensington docking station but if you were expecting something like a mini Surface Studio Mini, you're unfortunately in for a very expensive disappointment.
What made the Surface Pro version of the Kensington Docking Station special was how it replicated the Surface Studio's special hinge, two arms that held the tablet up at any height and angle the user needed it to be. This allowed the Surface Pro to be used in a monitor-like height when typing but also lowered down nearly flat when using the Surface Pen.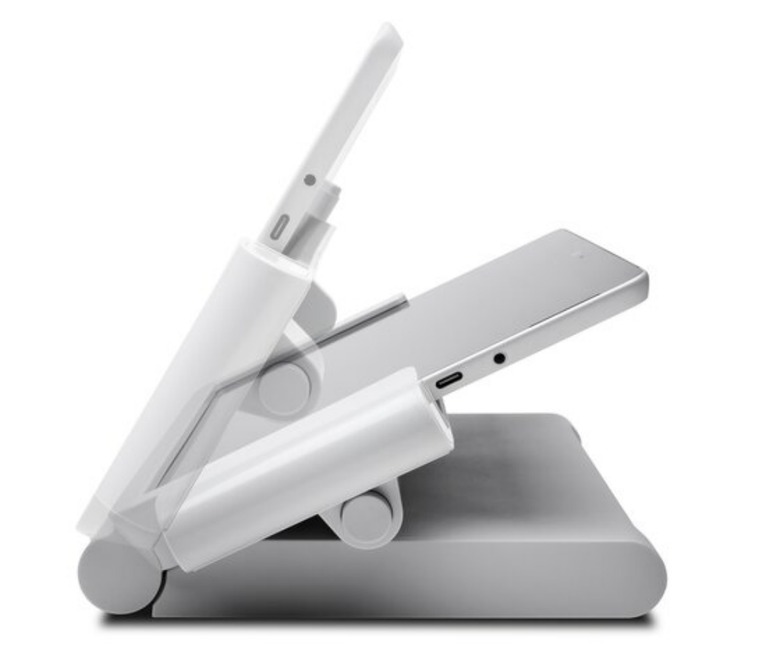 That isn't present here in the Kensington SD6000 Docking Station for the Surface Go. It only has one height orientation though you are indeed able to tilt the tablet to any angle you want. It just won't offer the benefits of raising the screen to a more ergonomic level or the minimal look of its Surface Pro counterpart.
It does have quite a set of ports to meet the needs of desktop users. That includes four USB 3.1 ports, one USB-C 3.1 port, a 3.5 mm headphone jack, and a Gigabit Ethernet port. Considering the Surface Go only has one USB-C port, that's definitely an upgrade. And, yes, the dock uses the proprietary Microsoft Surface Connector to make it all happen.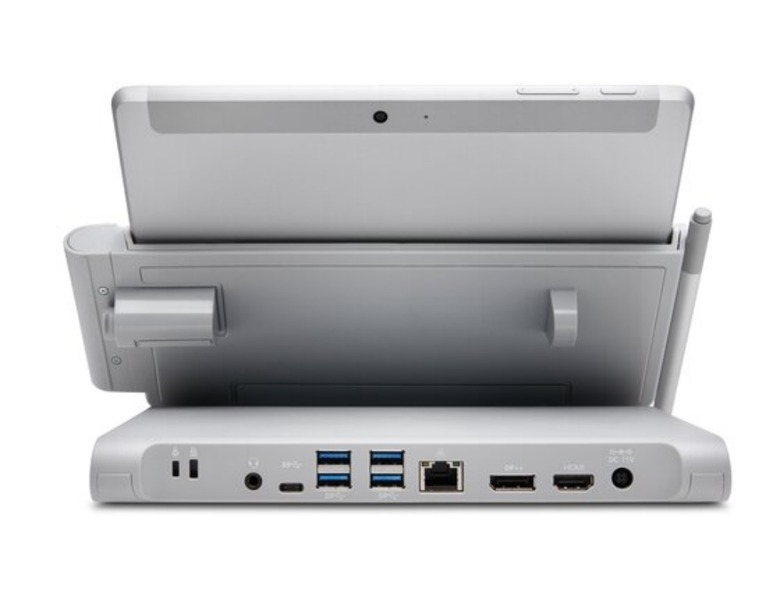 The Kensington SD6000 Surface Go Docking Station is available now for $349, just a tad cheaper than the $399 Surface Pro Docking Station. Given the fact that it misses out on the latter's signature feature, though, some might find it too high a price to pay.