Keian Japan to release all-in-one digital photo frame printer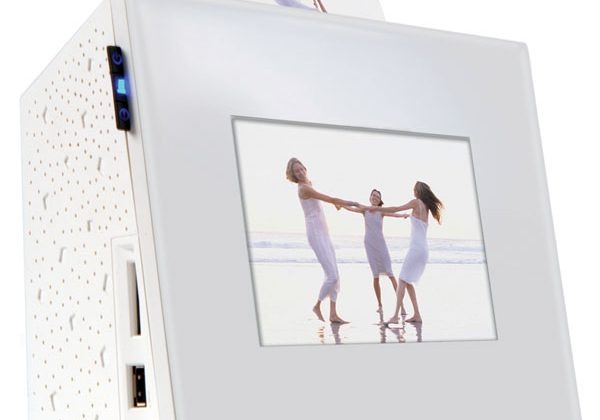 Everyday a new digital picture frame is released. Some are better than others, no doubt, but not all of them try to pack a printer into them. Keian Japan is doing just that with their P71-A2-JP digital photo frame, which features an integrated printer.
This 7-inch digital photo frame has a 480 x 234 resolution. It also supports MS and SD, including SDHC up to 32GB. It can play MP3 audio files to go along with your photo presentations and has a USB host for added convenience. But the really interesting part about this digital frame is that is has a printer built in. It saves photos from a memory card once they are selected from the viewing screen.
The printer is capable of 300 dpi resolution on 100 x 150mm photo paper. It's an interesting and convenient way to print out photos for your guests, let's say, if they see a shot they particularly like or to scrapbook on the fly.