KEF Launches fivetwo Series NXT-equipped Lifestyle Loudspeakers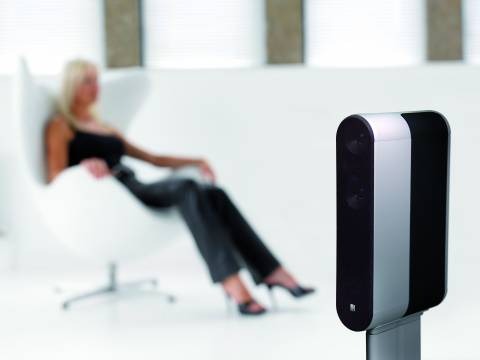 NXT is pleased to confirm the launch of the new fivetwo series loudspeakers from UK Hi-Fi specialist KEF. The latest in a proud line of high-end loudspeakers that stretches back over 45 years, KEF's fivetwo series incorporates its own Uni-Q technology and NXT SurfaceSound to realise rich, room-filling sound, beautiful avant-garde design and five audio channels from just two speakers.
The KEF fivetwo series made its debut at the 2006 IFA (Internationale Funkausstellung) show in Berlin and was one of the stars of the show. It was extremely well received by the European media and attendees, its elegant and classy design particularly popular with the show's female visitors.
KEF first employed NXT SurfaceSound in its KIT100 home theatre system in 2004. The high performance one-box system has since won multiple awards, including a nomination as an Honouree in the 2004 CES Innovations Awards and the prestigious EISA Home Theatre System Award in 2004. It is still garnering media accolades and most recently won the Creston Home Innovation of the Year Award in Home Entertainment and Technology at the 2005 National Home Awards.
Like the KIT100, the combination of side-facing NXT SurfaceSound panels and KEF's Uni-Q 'point source' drivers is central to the fivetwo series. The vertical NXT SurfaceSound flat loudspeaker panels in the back generate a broad, diffuse soundfield for rear left and right ambient effects, while the Uni-Q drivers deliver a smooth amplitude response, delivering perfect front (left, centre and right) channels. The result is a controlled, even dispersion of sound, with pin-sharp dialogue and extraordinary audio effects, that allows listeners to enjoy the optimum surround sound experience wherever they sit.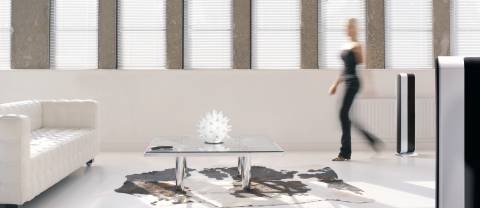 Without requiring additional rear speakers, NXT SurfaceSound enables the fivetwo series loudspeakers to be encased in a slender, 'racetrack' shaped enclosure. It effectively becomes a 5.1 surround sound home cinema system, avoiding the clutter of six speakers and the associated problems with cables and connectors. There are two models available: Model 7 is a seven driver stand/wall-mount system whilst Model 11 is a floor-standing system with 11 drivers. Finished in matte silver or high gloss black, both models will stylishly complement any room's interior décor.
The fivetwo series will be compatible with any 5.1 home cinema receiver/amplifier and is supplied with the required connection cables. Model 7 is priced around £600 per pair while Model 11 is priced around £1,100 per pair. The KEF fivetwo series will be available in early autumn 2006.