KarasKustoms debuts new machined aluminum iPad and iPad 2 cases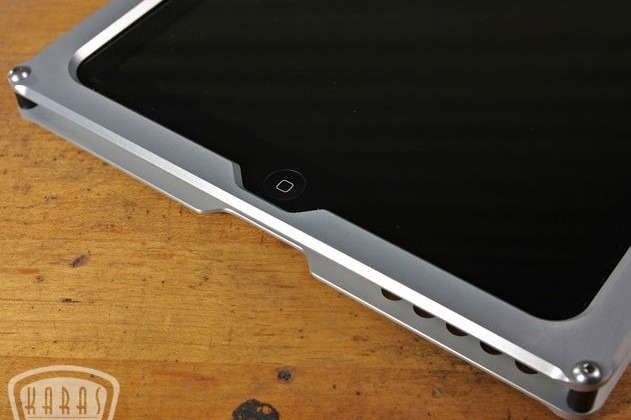 A long while back, I got my hands on one of the machined KarasKustoms cases for my iPhone 4 and loved the case. It looked great, offered some protection from drops and was all around awesome to behold. The coolest thing about the case to me is that each of them is machined from chunks of aluminum and then uses screws to attach it. The gang at KarasKustoms has now turned the aluminum machining prowess towards making cases for your iPad or iPad 2.
The new cases look very much like the cases that the company offers for the iPhone, only on a larger scale. There are cases for both the original iPad and the iPad 2. The cases look the same on the front, but they are different on the rear depending on what iPad model you are using. The original iPad case is the one in the photo gallery that has the "X" brace on the back.
I actually like the looks of it better than the iPad 2 that has an open back. Both cases are machined out of aluminum and use screws to connect the front and back hold of the cases together. You can get the cases in plain silver (pictured) or in a black finish. This case will probably last you longer than the iPad will. You can order one up right now for $89 for either version.