Kado is a wall charger that fits in your wallet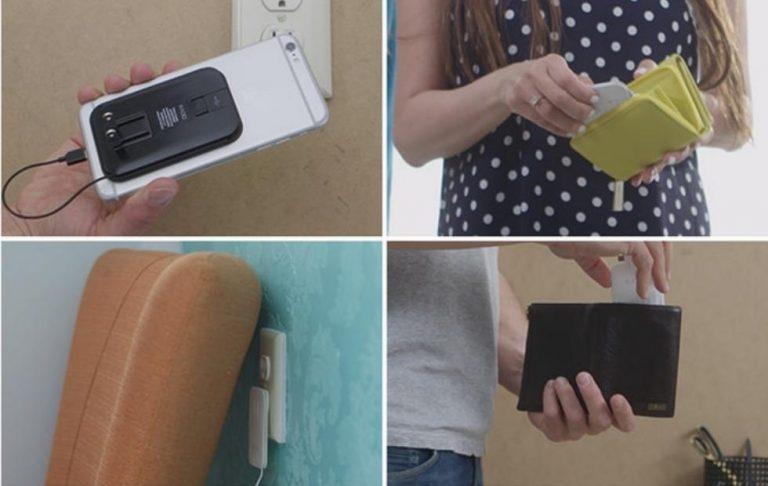 There are two problems when trying to charge via wall sockets. One, there are so few such outlets. Two, wall chargers take up precious space. Even the iPhone's charger, short as it may be, is a fat and thick cube. If you're the type that obsesses over whether you have room for a charger in your bag, let alone your pocket, then the Kado is for you. It's a wall charger that is not only thinner than the thinnest smartphone, it thin enough to even fit inside your wallet.
It really boils down to efficiency, in space and in use. If you choose to keep the Kado in your wallet or pocket, that means you have more room for other stuff in your bag or purse. But even if you decide it's safe to keep it away from your body, it won't take up too much space. And when it's time to charge, it can slip in between the tightest spaces that try to make it impossible for any other wall charger to fit.
But unlike ultra slim power banks, you aren't really sacrificing efficiency in charging with this petite size. Kado even supports Qualcomm's Quick Charge 2.1 which, while not the latest, is no slowpoke. And you can choose between micro USB, USB-C, and an Apple-certified Lightning cable. Sadly, you can't really switch between the three unless you order for an extra cable.
So the drawbacks? Well, obviously the fact that it's still on Kickstarter, which means it may or may not ship on time, if at all. But the promise of an ultra thin wall charger that can slip into almost anything is so strong that the campaign broke through its meager funding goals in no time flat.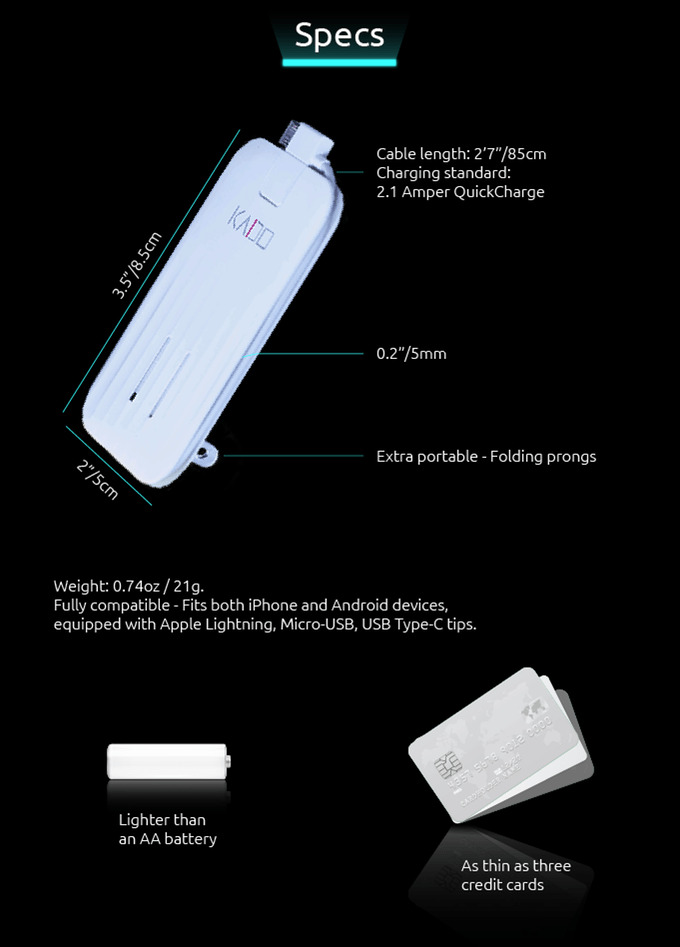 At its most basic, you get the Kado and a cable of your choice for a Kickstarter exclusive price of $39. Prices are expected to nearly double when retail launch comes. For $44, however, you can get a Kado Phone Clip that you can stick on the back of your phone, providing a more permanent home for the Kado. After all, what's another 5 mm tacked onto your 5 mm phone.
VIA: Kickstarter