JVC unveils new high-end Procision GC-PX100 camcorder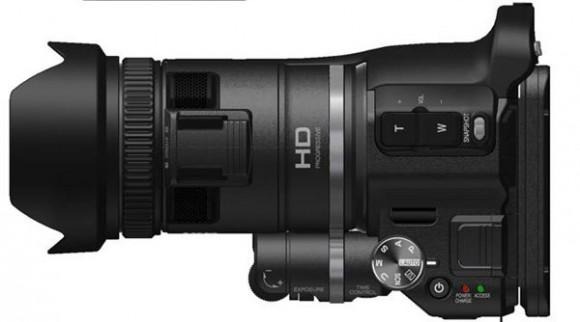 JVC has launched a new flagship camcorder described as a procision camera. The camera is the GC-PX100 and it is a full HD 50p camcorder that operates at 36 Mbps for extreme image quality. The camera is able to slow down fast movement for analysis, or artistic creation while showing footage in full HD resolution.
The camcorder uses a F1.2 lens and has a 1/2.3" 12.8-megapixel back-illuminated CMOS sensor. JVC also fits the camera with an optical image stabilizer and integrated Wi-Fi connectivity. The integrated Wi-Fi allows images to be viewed on smartphones and other devices. Apps that go along with the camera are available for both the iPhone and Android devices.
Some the apps will allow the user to watch a video stream on the tablet while writing notes on the playback image and more. The clear slow-motion images will help athletes learn, allowing the camera to be a sort of assistant coach, improving the game according to JVC. The camera has five shooting modes ranging from 100 frames per second to 500 frames per second.
The shooting modes are selectable by turning a single dial located above the lens. The camera also has a function that grabs a burst of nine still images from the video at the touch of a button. The camera supports recording video in AVCHD, MP4, and MOV formats. The camera can also record in iFrame format at 720p resolution. Pricing and availability information are unknown, but this won't be a cheap camera.