June NPD: Lego Batman 2 on top, game sales down overall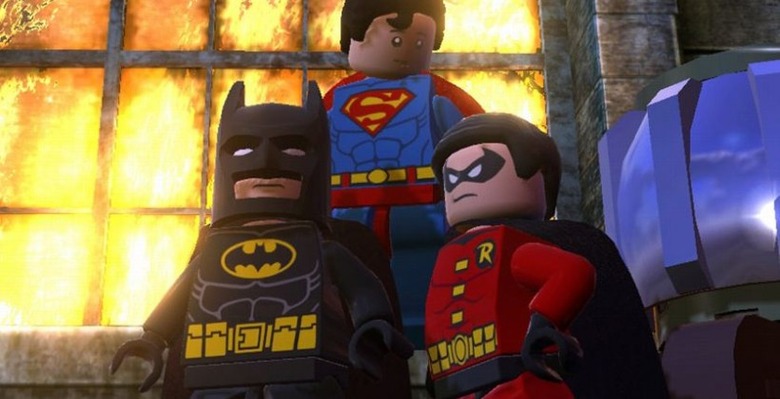 NPD has released its report of video game sales data for June 2012, and like the months before, it isn't all that pretty. Overall sales of both hardware and software were down 30% year-over-year, dropping from $989 million in June 2011 to $699 million last month. Hardware was the biggest loser, falling a whopping 45% to just $201 million in June.
Though software didn't fare as bad as hardware did, it still did pretty terrible. In June 2011 software sales rang in at $461 million, but last month that figure took a 29% dive to $328 million. Accessories, on the other hand, actually grew year-over-year last month, climbing 4% to $169.8 million.
But wait! Before you start saying that we're headed directly for another video game crash, keep in mind that NPD only tracks data for physical hardware, software, and accessories sales, meaning that everything else isn't included in these figures. In fact, NPD analyst Anita Frazier says that when the company's estimates for things like digital software purchases, DLC purchases (which includes money spent on microstransactions and subscriptions), rentals, used sales, and social game spending are all tallied up, consumers spent an estimated $1.36 billion on video games in June.
Looking at the top 10 software list for June, we see that Lego Batman 2 took the top spot, followed by Ghost Recon: Future Soldier in second place. Diablo III landed a third place ranking, while Max Payne 3 and NBA 2K12 rounded out the top five. Take a look at the full top ten list, but remember that this list only covers physical media sales:
1. Lego Batman 2: DC Super Heroes – 360, Wii, PS3, PC, DS, 3DS, Vita
2. Tom Clancy's Ghost Recon: Future Soldier – PC, PS3, 360
3. Diablo III – PC
4. Max Payne 3 – PC, 360, PS3
5. NBA 2K12 – PC, 360, PS3, Wii, PS2, PSP
6. Batman: Arkham City – PC, 360, PS3
7. Pokemon Conquest – DS
8. Call of Duty: Modern Warfare 3 – 360, Wii, PS3, PC
9. Battlefield 3 – PC, 360, PS3
10. The Amazing Spider-Man – 360, PS3, Wii, DS, 3DS
Finally, the Xbox 360 finished off the month with 257,000 units sold, while Nintendo says that the 3DS sold 155,000 units, the DS 150,000, and the Wii rounded out the bottom with 95,000 sales. Sony has not yet commented on how many PS3s, PSPs, and Vitas were sold last month.
[via VG247]