Judge rules Uber CEO must face antitrust lawsuit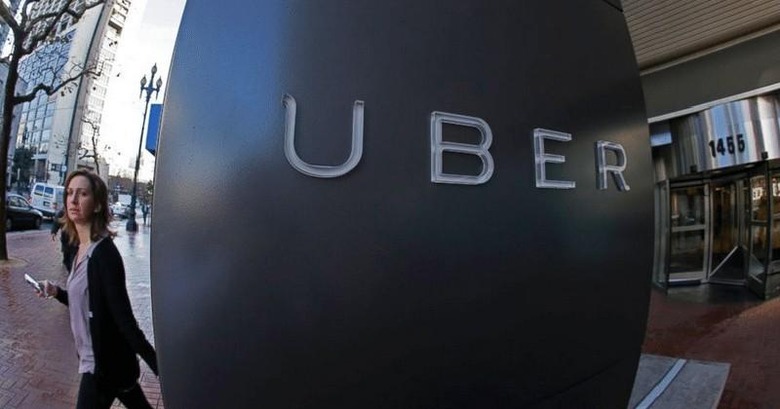 Uber CEO Travis Kalanick must face an antitrust lawsuit over alleged price-fixing, a judge has ruled. Uber itself was not named in the lawsuit, which claims Kalanick conspired with drivers to charge prices determined by an algorithm (in the Uber app), as well as hiked rates known as surge pricing. Efforts were made to have the lawsuit dismissed, but presiding U.S. District Judge Jed Rakoff has given it the go-ahead.
The lawsuit, which is led by Spencer Meyer, is seeking class-action status; his lawyer, Andrew Schmidt, praised the judge's ruling, saying in part, "In creating Uber, Kalanick organized price-fixing among independent drivers who should be competing with one another on price." Uber, apparently speaking on behalf of Kalanick, strongly disagreed, saying, "These claims are unwarranted and have no basis in fact."
According to the lawsuit, Kalanick schemed with drivers to fix prices, and such actions allegedly also harmed competing companies, including Sidecar, leading to Uber's domination of the ridesharing market. This is merely the latest in a long string of lawsuits targeted at Uber, though it appears to be the first going at it from the price-fixing angle.
Most of Uber's legal troubles have come in the form regulations about taxies and the lack of rules about how such a service — one where independent individuals operate using the same app — should be regulated. Taxi drivers are bound by a variety of rules, required to get proper licensing, and more, which most Uber drivers weren't doing in most cities (as the laws hadn't yet been updated to reflect the new technology). Those troubles have died down in recent months, though, as Uber becomes more common place and cities adapt to the changing market.
SOURCE: Reuters