Judge rejects request to block Dish AutoHop and PrimeTime Anytime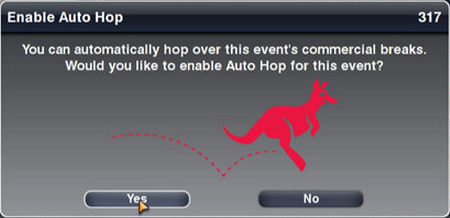 Ah, commercials. They're convenient for those times you want to grab more snacks without missing any of your show, and maddening when you just want to watch TV without seemingly endless commercials. Dish Network offers two features via its Hopper Whole-Home DVR that allows users to record shows and skip commercials. Fox tried to block these features, but a judge has ruled in Dish's favor.
PrimeTime Anytime allows subscribers to record prime time shows (hence its name), while AutoHop gives an option for skipping commercials on certain recordings. Fox requested a preliminary injection to block these two features, concerned about the effect it will have on advertising revenue. According to a statement published by Dish Network, District Judge Dolly Gee ultimately rejected Fox's request.
Says the announcement, the block was rejected for several reasons, a few of which were related to copyright. The ruling stated that the use of PrimeTime Anytime does not infringe on Fox's reproduction rights and that users cannot be held liable for infringement, and neither of the two features fall under unauthorized distribution. About AutoHop specifically, Judge Gee ruled that the feature doesn't violate Dish and Fox's 2010 RTC agreement's Video-on-Demand provision, but that it does "likely violate" the RTC agreement in general. Fox, however, hasn't provided any proof that it has been harmed by the feature.
Dish's Executive Vice President and General Counsel R Stanton offered this statement. "Today's ruling is a victory for common sense and customer choice ... The ruling underscores the U.S. Supreme Court's 'Betamax' decision, with the court confirming a consumer's right to enjoy television as they want, when they want, including the reasonable right to skip commercials, if they so choose."
[via Dish]