JPMorgan Ditching the BlackBerry, Launches Pilot Program to Let Employees Use iPhone or Android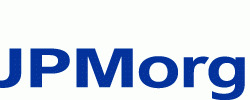 For as long as most can remember, Research In Motion, by way of their BlackBerry brand, has been synonymous with the corporate world. Seeing a BlackBerry on a high-level executive, or anyone that works in a corporate industry, was just the way of the world. But, it looks like times are changing. A new report from Bloomberg delivers a huge blow to RIM and their BlackBerry foothold. It seems that JPMorgan has just turned on a brand new pilot program that will effectively ditch the BlackBerry, in favor of the far more popular iPhone and Android-based devices.
There's no doubt that Google's mobile Operating System is riding a tidal wave of prosperity and good will right now, and Apple's iOS-based iPhone is no different. The two mobile platforms are the focal point of the mobile industry right now, and as their own corporate abilities increase, businesses are looking at them more and more for their employees. It's already been rumored that some small companies out there are switching over to the iPhone, but with the news that one of the largest companies in the United States is moving away from BlackBerry, it definitely brings the problem into the limelight.
Despite the lack of mainstream consumer support, in light of the growth from iOS and Android, RIM has been able to remain strong in the corporate world. Against all odds, it seemed that the Canadian-based company would manage to stay alive in this market, if not just this market. But, today does indeed mark a turning point, as JPMorgan's new plan, to let employees choose between an iPhone or an Android-based device, points to a change in the whole process of things.
JPMorgan employs somewhere in the ball park of 220,000 employees, so the pilot program likely won't reach all of them right off the bat. And there's no telling how long the test will go for. It is likely, though, that the "pilot" will turn into a finalized movement, and over a certain period of time, employees of the company will be allowed to switch out their BlackBerry.
And as if that weren't bad enough, it sounds like UBS AG, a rival company to JPMorgan, is also kicking around the idea of tossing out the BlackBerry, and giving the iPhone far more attention. There are still plenty of other high-profile, major companies out there still using the BlackBerry, and it's doubtful that a large-scale switch is right on the horizon, but if this is any kind of indicator, it would seem that RIM needs to start making some major changes, as they are gradually losing their footing even in the most firm of locations.
[via TG Daily]