Jolla Sailfish OS 3 coming to feature phones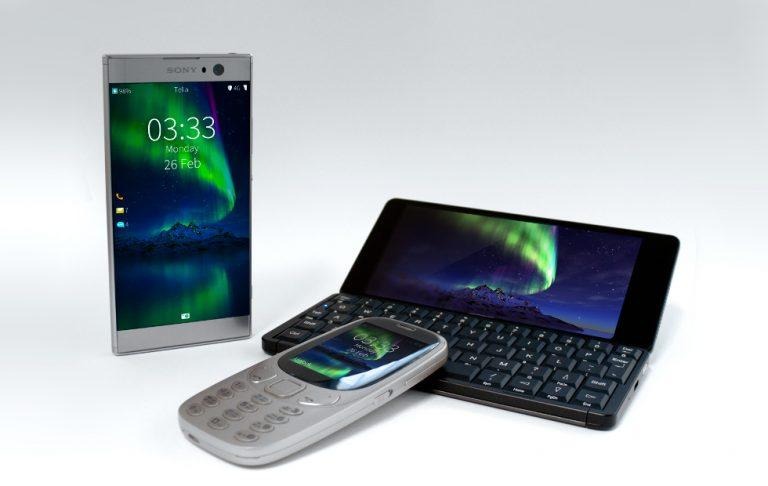 Jolla's story was somewhat like a fairy tale gone wrong. Rising from the ashes of the old Nokia (before HMD Global resurrected it directly), Jolla tried to carve out a niche market with a new phone and a new operating system that garnered strong initial support. Over time, however, it saw its finances whither and it was left with nothing but a software development and licensing business. Ironically, that seems to still be going strong and the small Finnish company has just announced Sailfish version 3, which brings the platform to more devices, including, surprisingly, feature phones.
Sailfish is admittedly an interesting operating system. Like Android, it is built on top of Linux but actually operates closer to it than Google's version. It's unique gesture-based UI makes using phones with one hand easy, even if the phone is too large for comfort. And, recently, it even acquired the ability to run Android apps on top, practically solving the problem of not having that many apps available.
Sailfish' problem, however, was not having that much hardware to run on. Having canceled its own phones and tablet, Jolla has resorted to getting Sailfish running on existing Android smartphones instead. That started with the Sailfish X program, with the Sony Xperia X. At MWC 2018, Jolla announced that the recently announced Xperia XA2 (not the high-end Xperia XZ2, mind) will soon join the ranks. In addition, the crowdfunded Gemini PDA, which will run Android out of the box but is compatible with Linux, will also be supported.
The most surprising new devices, however, are 4G feature phones. These phones usually don't come with any sort of smart features or operating system. Not only will Sailfish be a considerable upgrade from this type of devices, it also brings the ability to run "selected" Android apps on phones that would have otherwise never run Android apps at all.
Jolla's announcement of Sailfish 3 for 4G feature phones mirrors Google's thrust to put Android Go on low-spec smartphones. Whether those phones will be able to sufficiently handle Sailfish' features has yet to be seen. Jolla has not yet named which 4G feature phones those would be.