Jolla plans to put Sailfish OS on Sony Xperia phones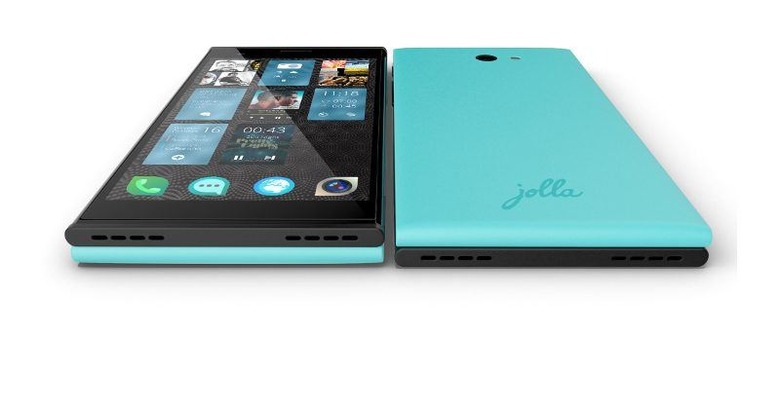 Jolla isn't dead, or at least that's the sentiment it's trying to air at MWC 2017. The Finnish company, rising from the ashes of the old Nokia, may no longer be making and selling devices, but it's also doing more than just licensing its Sailfish OS. At the world's biggest mobile event, Jolla announced that it will be officially supporting Sony's Xperia smartphones, at least those under its Open Devices Program, potentially expanding the number of Sailfish OS users in one go.
Jolla's Sailfish OS was one of the "alternative" mobile platforms that almost made it, at least compared to the likes of Firefox OS which, though coming from a more prominent company and having a portfolio of devices, didn't survive. More Linux than Android but, to some extent, also built on some of Android's foundations, Sailfish OS offered a different interaction model for smartphones that traces its roots back to the days of the short-lived Nokia N9.
Unlike other mobile operating systems, Jolla made its own hardware for a time. The first Jolla phone, though not the best in terms of specs at its time, was well received. Jolla would later on crowdfund a tablet that also garnered massive support. Sadly, the fairy tale ends there and through mismanagement, Jolla's hardware dreams folded.
But a smartphone OS without a smartphone hardware to run on is practically dead in the water. Jolla has had some partnerships with OEM, but not significant enough to even leave a mark. It's next best step would be to actually get Sailfish running on existing devices, which is what Jolla is trying to do with Sony Xperia phones, particularly the Xperia X it's showing off at MWC.
Compared to other OEMs, Sony has had a track record for supporting the Android ROM community with its Open Devices Program, which makes it a lot easier for the likes of Jolla to use these phones as a base. That said, Sony has always warned modders that they are giving up on some DRM-protected functionality, most of them relating to the camera, when the unlock their Xperia device. If Jolla manages to get Sony on board, it could potentially strike deal that would bring back this functionality. Jolla promises more details when the first release rolls out in the second quarter.
SOURCE: Jolla (PDF)