John Wick Comes To Fortnite In New Crossover Event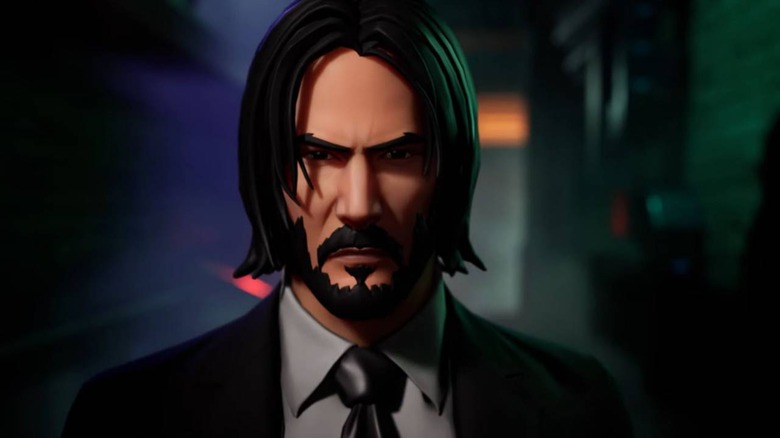 After a lot of rumors and leaks suggesting as much, we now know that Fortnite's new event stars the one and only John Wick. Epic has launched another crossover event – this time with John Wick 3: Parabellum – that adds everyone's favorite assassin to the game and puts him at the center of a new limited-time game mode. That game mode is called Wick's Bounty, and by playing it, you have the opportunity to unlock some items inspired by the movie.
Just like in the movies, the Wick's Bounty LTM pits a group of bounty hunters against each other. You'll collect tokens by eliminating other bounty hunters and staying alive for as long as possible. The goal is to earn a certain number of coins and fulfill the contract handed down by The High Table, but keep in mind that as you rack up more of those gold tokens, you'll become a bigger target for other players.
By completing the challenges associated with Wick's Bounty, you've got the chance to unlock three John Wick-inspired items: the Boogeyman Wrap, One Shot Glider, and Gold Token Back Bling. There will also be XP bonuses up for grabs, so you'll definitely want to spend some time playing Wick's Bounty this weekend.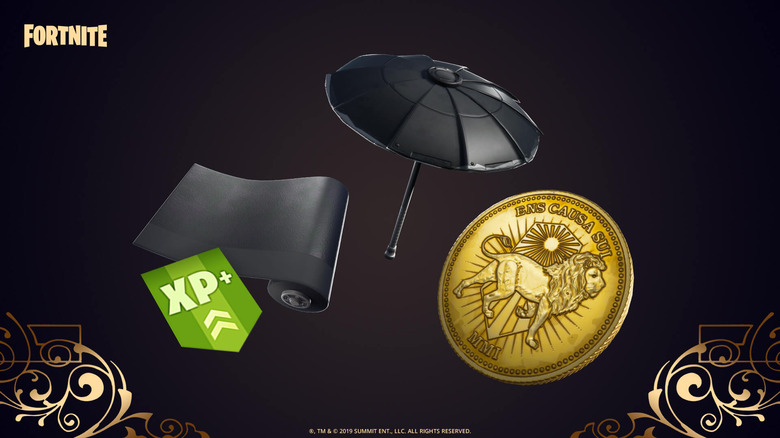 Of course, the most desirable cosmetics require cold hold cash. Epic has added the John Wick set to the store, which includes the John Wick outfit and the Simple Sledge Pickaxe. The skin that's in this set looks a lot more like Keanu Reeves than The Reaper, which was the tier 100 unlockable skin in season 3's Battle Pass and has been referred to simply as "John Wick" ever since it was added to the game.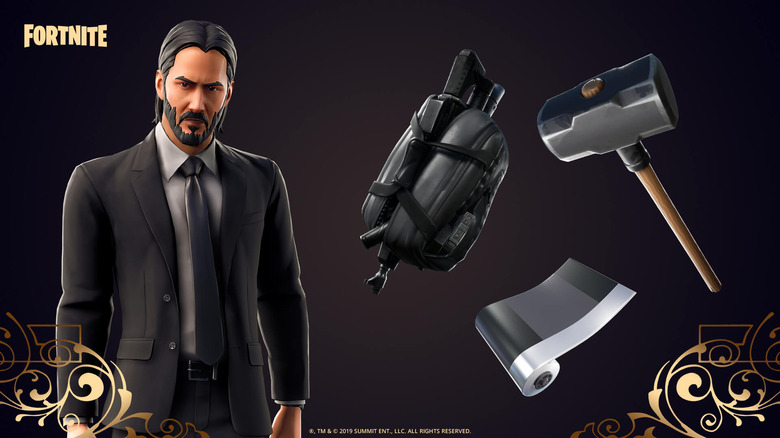 This is the second crossover event in the span of only a few weeks for Fortnite. Epic just wrapped up a crossover event for Avengers: Endgame, so now that the company has moved beyond the realm of superhero movies with Wick's Bounty, perhaps that means we'll see a larger number of crossovers in the future? Time will tell, but for now, hop into the game and take the new John Wick LTM for a spin.