Joby GorillaMobile Ori & GorillaMobile Yogi iPad Stands Unveiled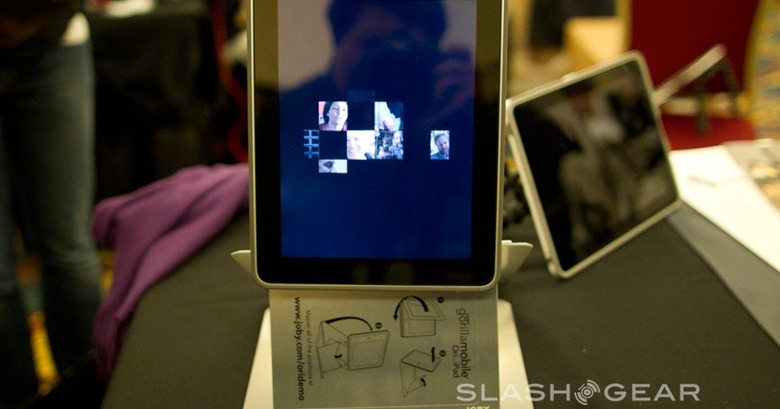 Joby set up shop at CES Unveiled, and pulled the curtain off a pair of brand new accessories for Apple's tablet device, the iPad. Combining iPad positioning with protection, the new stands offer owners the ability to position their tablets in several different ways, aiming for the most comfortable position for usage at any given moment, while offering up some form of protection.
The pair of accessories are designed for specific users in mind. The newly announced GorillaMobile Ori is designed for those who are on the road often, or travel with their devices more than anything else. By providing an ergonomic design, along with protection in a sleek form factor. While the GorillaMobile Yogi is meant for those who want to keep the iPad close to them at all times.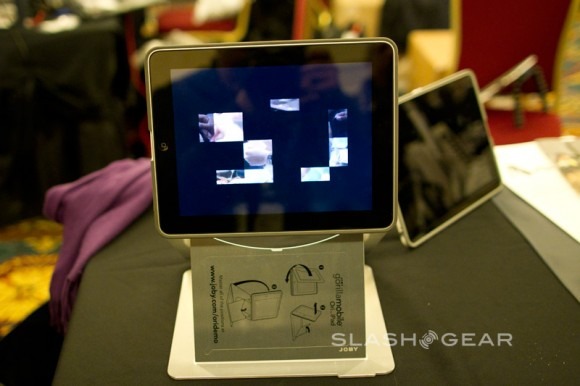 The GorillaMobile Yogi features the ability to wrap around any surface, along with the ability to stand on its end thanks to the oversized ball, and flexible socket legs. The Ori is able to function as a case at one point, and then turn into a stand. Both stands are coming soon.