JOBS movie tanks on opening weekend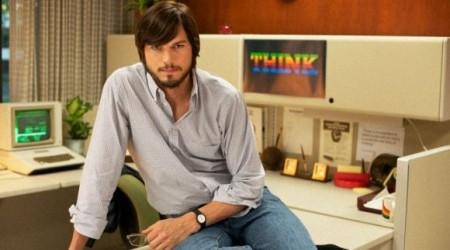 The JOBS movie starring Ashton Kutcher and Josh Gad has been one of the most anticipated movies over the last several months for tech enthusiasts, but it seems the film didn't fare well with movie-goers and critics alike. The movie only brought in $6.7 million during opening weekend in North America.
Reviews have been negative overall, with the Rotten Tomatoes metascore coming in at an embarrassing 25%, and only 53% from Rotten Tomato users. The movie is also Kutcher's second-lowest opening-weekend movie ever, only coming after the 2003 film My Boss's Daughter, which brought in a measly $4.9 million during its opening weekend, according to Box Office Mojo.
Of course, though, the film is said to have had only a $12 million budget, but it didn't meet the expectations of production company Open Road Films, which estimated an $8-9 million opening weekend gross. While the film was highly anticipated for several months, the early reviews most certainly persuaded movie-goers to save their money.
Apple co-founder Steve Wozniak even slammed the movie, saying that the film got a lot of things wrong, including some of the big events that took place, but Kutcher fired back, saying that Wozniak was getting paid to advise another Steve Jobs biopic releasing next year, and that bias was setting in for Wozniak.
JOBS certainly isn't seeing the initial success that The Social Network saw, which is another biopic about the beginnings of Facebook written by Aaron Sorkin (the same writer who is penning the Sony-produced Jobs biopic coming up.