Jimi Hendrix to appear in Guitar Hero: World Tour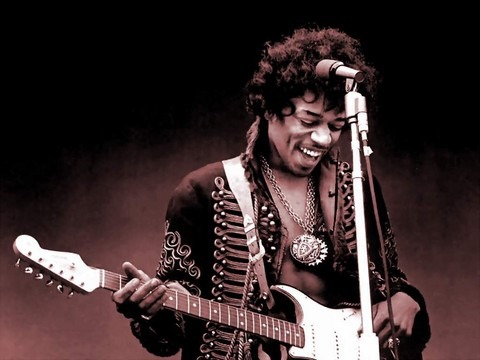 Jimi Hendrix definitely ranks very high on my list of favorite guitarists. Tunes like Purple Haze and All Along the Watchtower have been on my list of songs I'd hoped would show up in Rock Band or Guitar Hero. Activision has announced that at least one of those tracks will be showing up in GH IV.
Not only are we going to get The Wind Cries Mary and a Live version of Purple Haze, but we'll actually be able to take the stage as Jimi himself. This of course raises the question of whether or not we'll have the opportunity to light our guitar on fire at the end of a set.
Guitar Hero III was named Legends of Rock, now why couldn't we have seen some actual legends like this? I'll admit that Slash could be considered a legend, (no, I don't consider Tom Morello or the Devil to be legends of rock) but it already looks like IV will feature more actual legends.