JetBlue says computer glitch puts 18-month-old on 'do not fly' list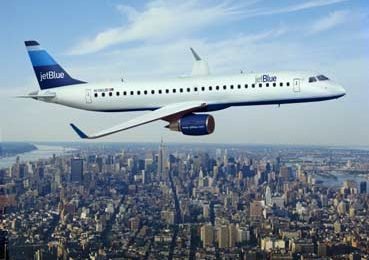 After a family was escorted off of a JetBlue plane because they said their 18-month-old daughter was on the "Do Not Fly" list, the airline has apologized but said its employees followed "appropriate protocols." It blamed the misunderstanding on a computer glitch, though the parents believed they were singled out because the mother was wearing a head scarf. They said they were too embarrassed to re-board once the misunderstanding was taken care of.
"We were put on display like a circus act because my wife wears a hijab," the girl's father said in an interview with local news station WPBF. JetBlue said that it apologized to the family, and most likely offered some sort of compensation, but the amount of the compensation was not disclosed. The airline did not believe that it made a mistake, however, and certainly did not sound that apologetic in its statement. The flight in question was flying from Fort Lauderdale to Newark, New Jersey.
"Upon boarding Flight 510 at Fort Lauderdale International Airport on Tuesday evening, a customer's boarding pass was flagged in our system as being on the No Fly list. We notified and collaborated with TSA. TSA cleared the customers to travel on JetBlue," said JetBlue in its official statement. The passengers were not removed until after they had already boarded and were seated comfortably.
[via WPBF]