JerryRigEverything 2018 smartphone awards bode well for the industry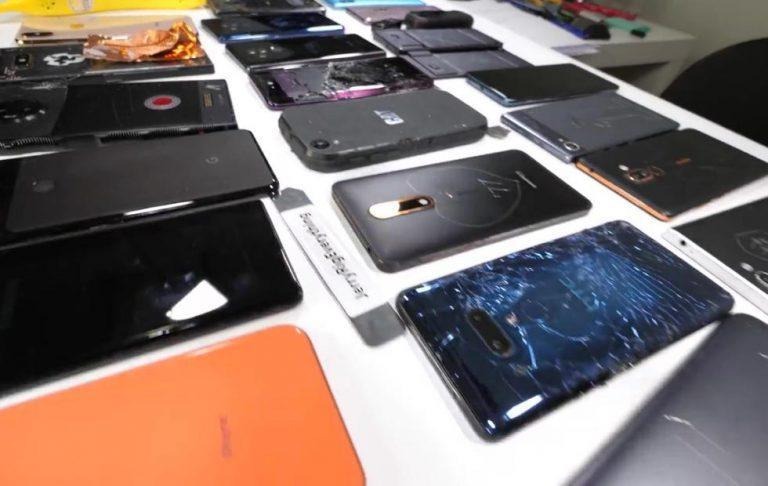 Smartphones are getting more and more expensive, which eventually means people will try to hold on to their phones a lot longer. That may not matter, however, if the phones don't stand the test of time or of your pockets at least. Fortunately, it also seems like smartphone makers are also doing better to avoid JerryRigEverything's shelf of shame. Still, not all smartphones are created equal and the YouTuber has a few awards, not all of them good, to spread around.
Zack Nelson might be famous or infamous for breaking phones, but those aren't just for the sake of tearing them apart. His goal is to help viewers find the most resilient phones as well as those that are easier to repair when the unfortunate day comes. In that regard, HMD Global's Nokia 7 Plus and Nokia 6.1 appear to be the easiest to get into, unsurprising considering their non-glass backs. In contrast, the iPhone XS Max is rated to be the least repairable as its back can't even be replaced. You need to get a whole new housing.
Most people, however, will probably be interested in Nelson's durability rating. Given the above, it's also not surprising to learn that the Nokia 7 Plus once again earns the most durable crown, at least for budget phones. For more expensive phones, the award goes to the Kyocera DuraForce Pro 2. Not exactly a fair competition considering it's built like a tank.
While many phones survived Nelson's bend tests, not all of them did to equal degrees. Both the Huawei P20 Pro's and Mate 20 Pro's screens cracked under pressure but remained functional. The OPPO Find X, however, was nearly totaled, earning its place on that shameful shelf.
Overall, however, 2018 showed a positive trend, according to the YouTuber. Only one phone broke last year, while two phones didn't survive in 2017 and three in 2016. Smartphones are finally taking notice of durability though, hopefully, they will also start to consider repairability as well.