Jeffrey Zucker Leaving NBC Universal After Comcast Takeover Finalizes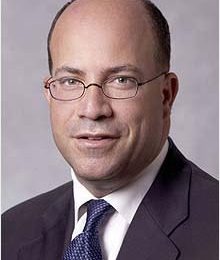 NBC Universal is in the processes of being taken over by Comcast Corp., and it seems that a change in management is first on the company's agenda. In an email sent out to employees, and independently confirmed by NBCU's parent company, General Electric Co., Jeffrey Zucker will step down from his position once the takeover finalizes, which is expected to complete by the end of 2010. Zucker is currently 45, and he has only ever worked at NBC, so it is more than likely a big blow for the current Chief Executive Officer.
Zucker informed NBCU employees of the decision and movement in an email he sent out to everyone. GE then sent out an internal memo to the company, basically putting the last nail into the coffin for Zucker's carrer at NBC Universal. Comcast is expected to finalize the takeover of NBCU, after it finishes purchasing 51 percent of NBCU, by the end of the year. Zucker has been in the Chief position for the company since 2007, which oversees cable channels like SyFy, as well as the Universal theme parks, and Universal Pictures studio.
As should be expected, until his departure from the company, Zucker will be working with the new CEO of NBCU, making sure that the transition is smooth. No announcements have been made for the replacement, but it's believed that the new Chief of NBCU will be someone from Comcast.
[via BusinessWeek]