JBL Synchros E-Series Headphones Aim At Every Lifestyle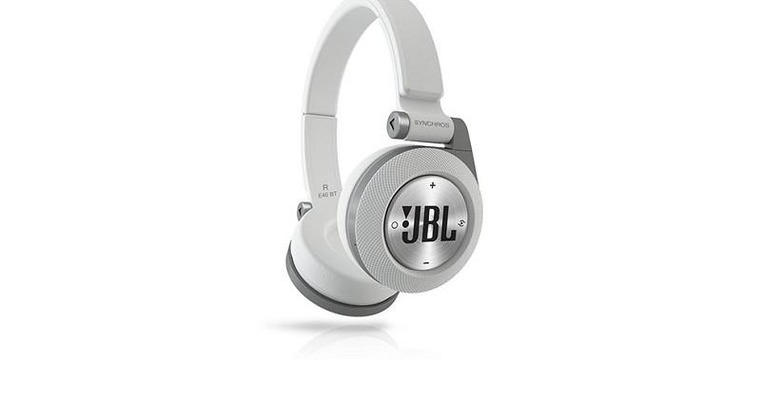 JBL has introduced a new series of headphones and earbuds designed to meet a variety of different lifestyles, the Synchros E-Series. With this series of audio devices comes a pair of around-ear headphones, a couple pairs of on-ear headphones, and a pair of lightweight earbuds.
The JBL Synchros E50BT are a pair of around-ear headphones that offer 50mm drivers and the maker's PureBass technology. The frequency range is an expansive 10Hz to 2kHz, and there's Bluetooth for wirelessly connecting with a mobile device. The design itself includes 3D hinges and leatherette ear cups. This pair is priced at $149.95.
As far as on-ear headphones go, the E-Series brings the E40BT and the E30, with the former being a Bluetooth headset and the E30 offering mobile controls for users who need earphones that meet mobile needs. The E30 model features 30mm drivers and PureBass, while the E40BT features 40mm drivers and a rechargeable battery. Priced at $99.95 and $79.95, respectively.
Rounding out the new series is the Synchros E10, a pair of earbuds offering PureBass, JBL's Signature Sound tech, and 8mm drivers. The ear tubes are angled, promising a good fit that helps keep ambient noise out. The earbuds feature an in-line mic and one-button remote for mobile control, as well. The E10 are priced at $39.95.
SOURCE: Wall Street Journal