JBL S500 And S700 Synchros Headphones Feature Detachable iOS Remote And Powered Bass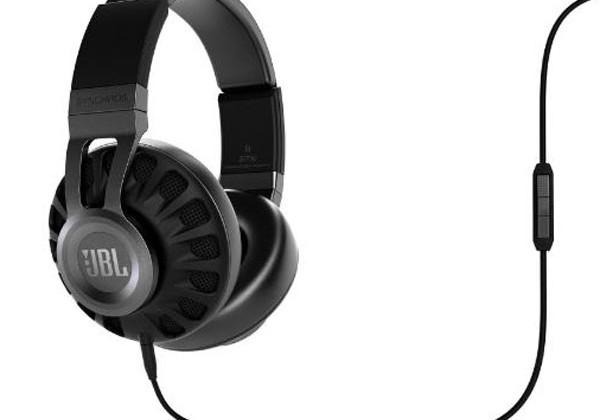 JBL has unveiled a new high-end headphone lineup promising professional audio quality for the masses. The new Synchros headphone lineup includes the S700, S500, S300, S200, and S100 headphones. The different models feature various styles including in-ear, on-ear, and over-ear headphones.
The high-end headphones are the S700 premium over ear. These headphones feature a diecast aluminum frame and soft leather ear cushions. The drivers are 50 mm units and the headphones use JBL PureBass technology in passive or powered mode for improving bass response. Powered mode uses an integrated rechargeable battery good for 28 hours of use. The headphones also have a detachable cable featuring an integrated three button remote and microphone for iOS devices and a universal version for other devices.
The S500 are also over ear headphones featuring the same PureBass technology, 50 mm drivers, steel headband, and leather ear cushions. Power for these headphones comes from a pair of AAA batteries and detachable cable also includes the same iOS three button remote and microphone as well as a universal three button remote and microphone cable.
The S300 are on-ear stereo headphones using passive PureBass and 40 mm drivers. They feature detachable remotes for iOS and other devices as well as a steel head band with soft leather ear cushions. These headphones are available in six colors. The S200 are in-ear stereo earphones using 10 mm drivers and featuring PureBass tech inside. The final headphones are the S100 in-ear using 9 mm drivers.
The S700 headphones sell for $349.95, the S500 sell for $299.95, and the S300 sell for $199.95. The S200 carry an MSRP of $129.95 while the S100 sell for $99.95.
SOURCE: JBL