Jaybird Vista earbuds take the fight to Apple AirPods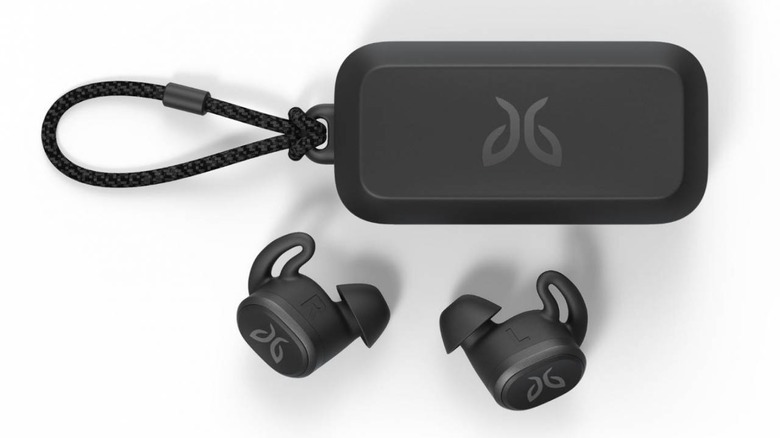 Jaybird has another pair of wireless earbuds on deck, and the company is making some pretty hefty claims about functionality. Dubbed the Jaybird Vista, these earbuds are Jaybird's "lightest, smallest, and most durable earbuds to date." For the most part, Vista seems like a souped up successor to the Jaybird Run family, boasting weather resistance and what sounds like a decent battery life.
Jaybird says that Vista clocks in at only six grams, which should lend to increased comfort while wearing them. Jaybird has also redesigned the charging case with this release, giving it a smaller footprint so it takes up less space in your pocket. The earbuds themselves are IPX7 waterproof (which means they can be submerged in a meter of water for up to 30 minutes), sweatproof, and crushproof, so they should be pretty sturdy as well.
As far as battery life is concerned, you're looking at six hours of audio playback on a full charge. The charging case can hold enough juice to provide an extra 10 hours of listening time to the earbuds before needing to be recharged itself – via USB-C by the way, which is a nice touch – and Jaybird says that if you opt to use each earbud individually, battery life shoots up to 32 hours.
Vista earbuds are built with 6mm milled drivers, which provide what Jaybird describes as "the perfect balance of great sound and warm bass." If you find Vista lacking in its default audio settings, you can pull up the Jaybird app and run them through a Personal EQ feature to create a custom sound profile. The earbuds connect to Android and iOS through Bluetooth 5.0 and allow you to pull up either Siri or Google Assistant with the touch of a button.
As always, Vista will come with three ear gels all in different sizes, so you've got some level of customization when it comes to the fit. Vista runs $179.99 and should be available in black soon from Jaybird's website. We'll see the earbuds launch at retailers in August, with two additional colors – nimbus gray and mineral blue – slated to land sometime this fall.