Jaybird Tarah Pro Wireless Sports Headphones Review: Fit For Purpose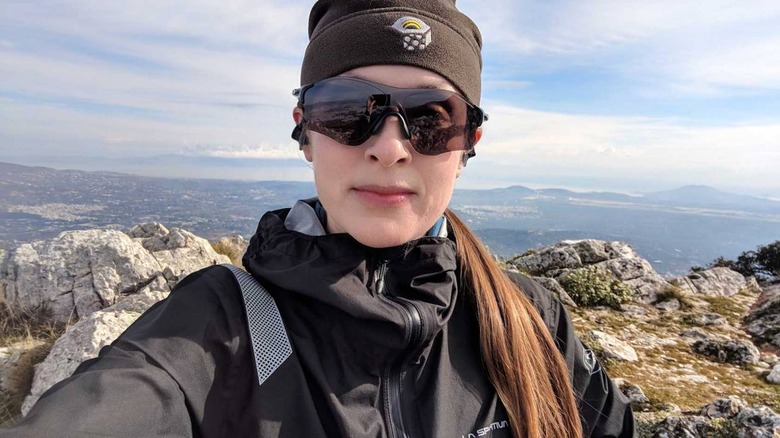 EDITORS' RATING: 9/10
On the box – Dreams of promise
Holding the Jaybird Tarah Pro box in my hand, I'm struck by the image of a mountain runner moving fast and free as a bird over technical terrain. A lone human in a range of misty mountains – with no visible sign of dangling wires; simplicity at its best. Man in nature with the Tarah Pro delivering driving beats to override a mental, emotional, and physical state of exhaustion. I connect instantly with the image, since, I myself, am a mountain runner – one whose been on the hunt for the perfect sport headsets. Heartbroken, at having cycled through four pairs of dead-beat buds over the last year... might I have found my best buds ever? Tarah Pro offers me some real hope.
Competitive athletes train six to seven days a week for good results and a shot at a podium finish – taking lots of motivation and work. While there are athletes who train to the rhythm of their own breath and footsteps – extraordinarily sober creatures – the rest of us use music as a tool to push beyond our limits. Music, in a strange and fantastical way, milks extra endorphins out of our cells and helps us into flow, gaining a physical and mental edge. Enter, the Jaybird Tarah Pro, wireless sport headphones!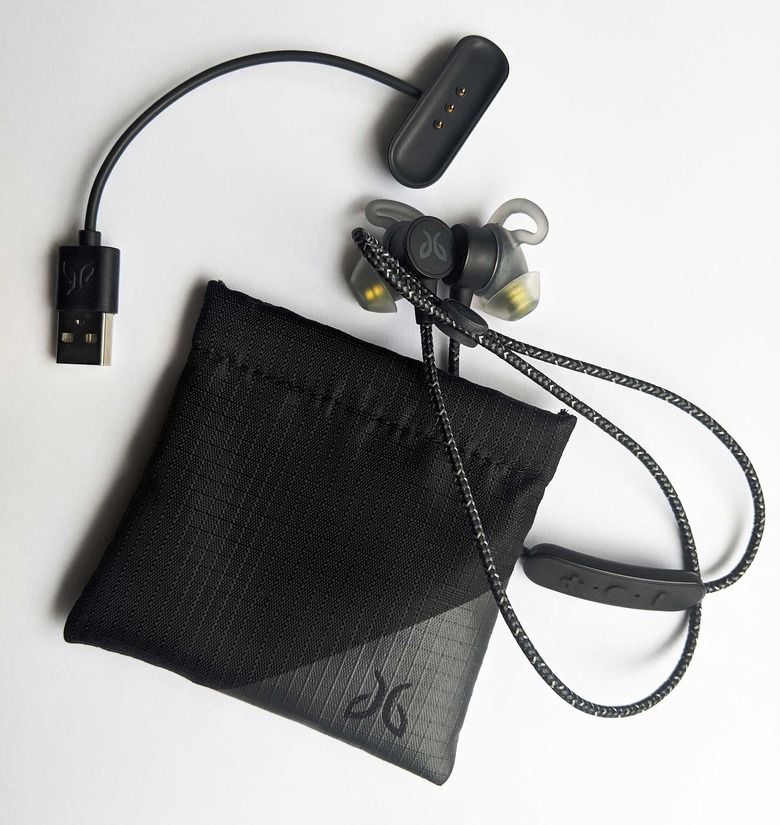 In the box - The facts
The Tarah Pro get up and running in no time: power on, pair up, download the Jaybird App. The headphones fit in the palm of your hand and are incredibly lightweight at 0.7 ounces. The fabric cord has a speed cinch for quick and easy adjustment in length – snugger fit, more loose; whatever feels best in pursuit of a particular activity – running, cycling, hiking, or walking. The earbuds themselves are magnetic, and when snapped together automatically disconnect from your phone or music. The headset will reconnect upon pulling the buds apart. Jaybird throws in a shirt clip for extra security.
There are three sets of silicone ear gels: small, medium and large. While I might be the only person in the world to have one trick ear requiring an off-width size, what's included should cover the majority of you out there. The gels, soft and pliable, sit comfortably in the ear without any kind of irritation to the skin. In the end, I needed to use a different size gel for each ear, but, as the guide suggests, this is perfectly normal.
Sounds silly, but it was love at first sight with the small black carry pouch. It keeps your headphones, along with the small integrated USB charging cable, in a neat and tidy package. Anything that contributes to the organization in life is much appreciated. If you're prone to misplacing things, don't fret! The Jaybird App has a "Find My Buds" tracker, so you can always keep tabs on their whereabouts.
The Jaybird App has a number of music profile presets – including "Flat," "Bring the Bass," and "Extended Listening" – allowing you to experiment with your music. You can also create a profile for your hearing in two minutes with the "Personal EQ" setting, sculpting your own listening experience from 20 Hz to 20 kHz. Signing up to the app not only gives you access to suggested playlists, but also to the audio profiles of renowned athletes. Listening to the preset of successful American ultra-runner, Timothy Olson, probably won't make you run like him, but it's interesting nonetheless.
Out of the box - The reality
Jaybird boasts impressive numbers for the Tarah Pro: a five-minute charge for two hours of playtime while the full two-hour charge yields an incredible 14 hours of battery life. Perfect for an 80K ultramarathon with +5100m of ascent that might easily take you 14 hours to finish. An IPX7 waterproof rating gives you peace of mind if inclement weather strikes, since these buds are designed for rain, mud, sweat, and even tears, should you cry.
In the over ear/sport-fit position, they offer complete freedom out in the field. The power/volume pad sits just behind the ear and is easy to access with a tap of your fingertip. Turn your head at will, pump your arms back and forth, stay at race pace through brush and branches – nothing snags or feels restrictive; be as dynamic in movement as you want. The Tarah Pro stayed snug as a bug in the ear while out on my mountain run.
Worn as under-ear/casual-fit, the headphones are great for making calls or travel. Little ambient noise is audible: you can barely hear a plane's engines, let alone the guy talking in the seat next to you. While it's possible to phone your friends and family with the microphone behind your neck, they definitely appreciated better call clarity with the microphone positioned forward and under the chin.
Verdict - Tarah Pro is a go
The Tarah Pro Sport Headphones deliver serious bang for the buck on all counts: attractive, small, reliable and durable. At $160, this customizable headset has truly amazing sound quality – delivering a soundscape equally as good as the landscape. Available in three colors to suit your personality, it's ideal for professional athletes, amateurs and active people alike. Even if you don't consider yourself a sporty individual, they're great for just about everywhere else too: from the airport to the dog park... just mind the traffic.