JayBird Enhanced JF3 Freedom Bluetooth Earbuds Available Now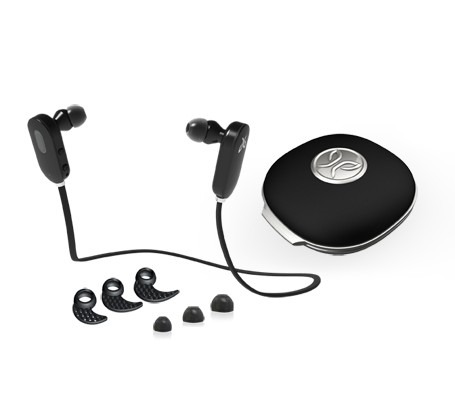 We've seen many cool-looking Bluetooth headsets from JayBird before, and now they're announcing the release of the JF3 Freedom Bluetooth Headphones, designed to fit securely with special cushions for sport. They were first shown at CES earlier this year and are now finally available with the new secure fit silicone sports ear cushions.
The Bluetooth earbuds only have a wire connecting the two ear pieces but other than that, the headset is completely wireless for great freedom of movement. It comes with three sizes of ear tips and three sizes of secure fit ear cushions that also tout a unique proprietary honey comb design for an extra secure and comfortable fit. It boasts great sound performance that's tuned to avoid listener fatigue during long workouts.
The JF3 Freedom also features a sweat-proof design along with a Lifetime Warranty Against Sweat and comes with a hard sell magnet sealed carrying case. The headset has been on sale without any announcements since April, but starting today will be offered with the new silicon sports ear cushions. The enhanced Freedom is available now through JayBird's online store for $99 with free shipping. It will be available in retail stores by late July.