JayBird Bluetooth Stereo Headphones Reviewed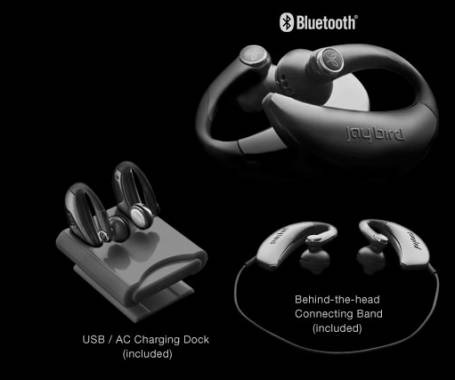 So they are Bluetooth, they don't have an ugly lanyard attached, and they are really simple to use. There is a small wire that connects behind the head, but that's about it, all the hardware sits on your ears.
Sure, that sounds uncomfortable, but both halves are balanced as far as weight goes, and they don't feel uncomfortable at all. The best part, they are made for jogging, and other such activities, so they don't jiggle, or move, or otherwise feel like they are going to fall off, trust me I tried it. I mean, "My Plague" by Slipknot came up on my computer and started playing, and I went full on headbanger's ball style, bending at the waist and flailing up and down just like I was at the concert, and nothing moved.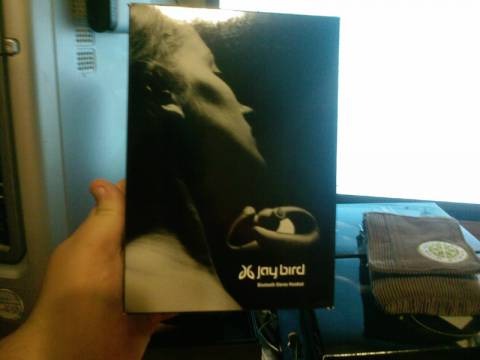 They are in-ear headphones, so they block out a good portion of the external noise so you don't have to crank the volume too much to be able to hear the music regardless of your surroundings, I mean they are no Shures, but they are good. Like I said, they are comfortable too.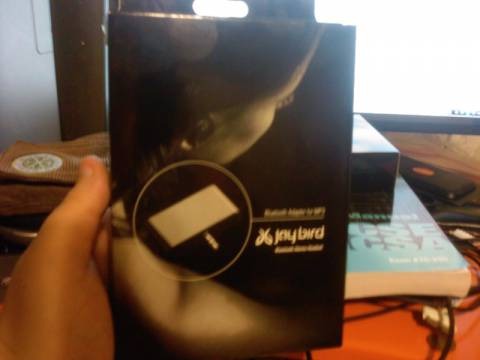 JayBird Gear was kind enough to send me a pair of the headphones, as well as both the iPod and the "other" adapter. I have an iPod, so it would be senseless to use the adapter that has the headphone jack on it with that, so I connected that adapter to my PC and its working great so far.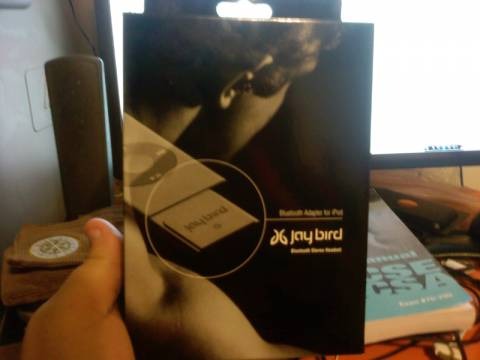 Pairing is a Breeze, you put the headphones into pairing mode, and then for the audio jack based adapter there is a power button, turn on that adapter and the two automatically pair with each other. With the iPod adapter, there isn't even a power button, you just plug it into the dock connector, start playing some music, and once again, the iPod adapter will pair itself and then off you go, playing music wirelessly. Pairing your phone, well that's just as painless as with any other Bluetooth headset, you just put the headphones into pairing mode, set your phone to find the headset, and then connect, enter the PIN and you are making calls or even listening to music from your phone if your phone has the A2DP Bluetooth profile.
Calls from my Fin appear to be clear, but there doesn't appear to be much, if any, noise cancellation, and although the person on the other end comes in quite clear, your voice goes out fairly low volume and with an emphasis on the lows, it could be my phone, but I doubt it. But, the music playing capabilities were their primary focus, so, buying them for that function, and then just pairing your phone for convenience, not a bad idea, but buying the set just to talk, well there are better options. But the buttons (volume up and down and the answer/end call button that also serves as the power and mode buttons) are easy to use, a little hard to click, but they feel like they will loosen up a little with regular use.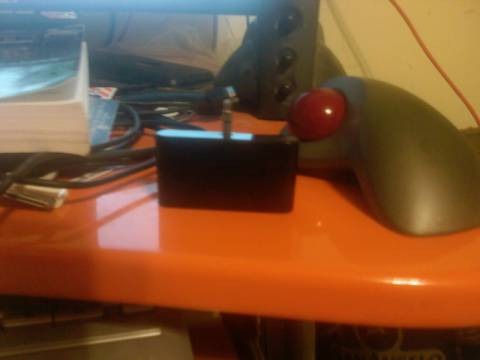 So, you have your choice of 3 audio sources, an iPod, your phone, or any number of devices with a standard headphone jack. So let's say you have it paired with your phone, and you are listening to music on your iPod, this thing will automatically mute the iPod's audio and let the call ring through and give you the option to answer or not. Then when you are done with the call it automatically switched back to the iPod. The same applies if you are listening to music on your phone and a call rings through, it will pause the music and switch to the call.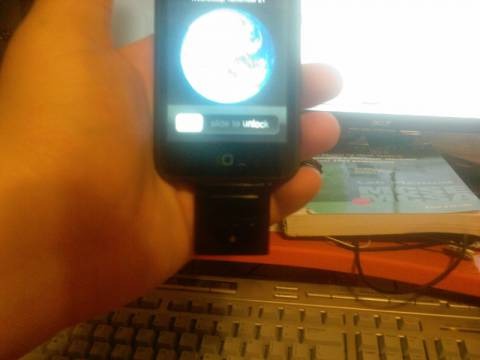 I think the last thing to cover is what comes in the box, and how much all of this will cost you. In the first box, the one with the actual headphones, you get the headphones, the charging base, a USB cable that connects to the base and your choice of USB power sources, a different set of rubber ear pads, a wall charger with a USB port on it, and a manual. That's it in that box, the other two adapters are far simpler, there's the adapter, and then the manual, that's how it is for both adapters.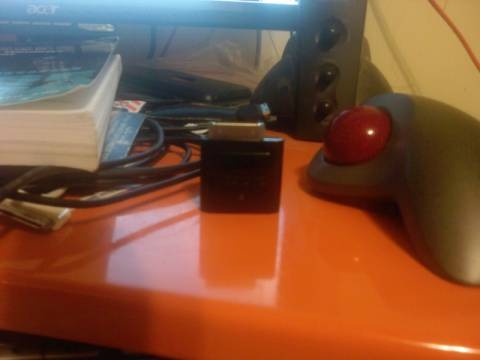 Now for the best part, the cost, normally you wouldn't think cost would be the best part, but I assure you it is. These awesome Bluetooth headphones with Bluetooth 2.0 and the A2DP profile, they'll cost you a mere $129.99. I am sure it's possible to use other Bluetooth adapters, but the JayBird ones are really reasonable at $50 each.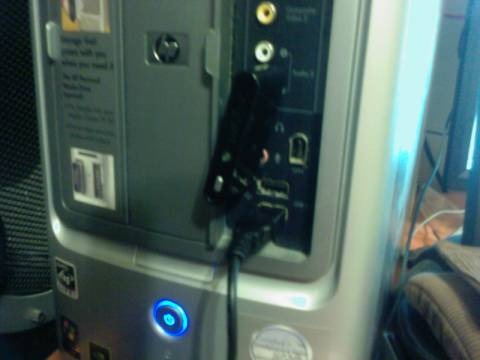 So, sure, $129.99 sounds like a lot, but I've been looking for a set of Bluetooth headphones for a while now, and you pretty much seem to have two choices, a pair of regular headphones that are attached to some dumb lanyard that goes around your neck and makes you look like a doofus, those you can usually get for $100 plus or minus about $20, or you get the headphones more like these that all the hardware fits on your head, comfortably, and this style ranges from $120 all the way up to $249 and more I'm sure.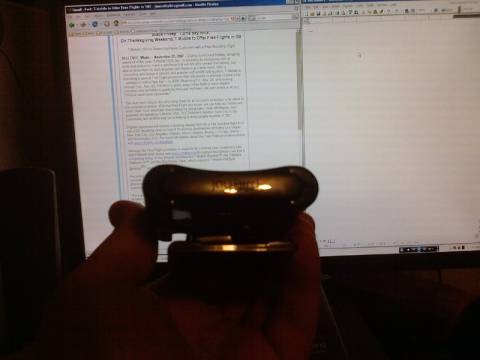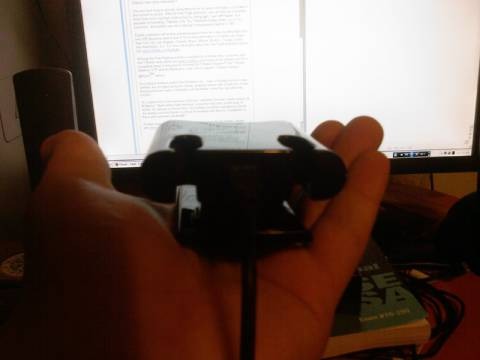 So, I really like this, but I don't have much of a base to compare them to. So, I can only rate them on their individual merits, so they get 4.0 out of 5.0 Gears.
[rating: 4]
JayBird Bluetooth Stereo Headset [via jaybirdgear]