JayBird BlueBuds X premium micro-sized earbuds blast forth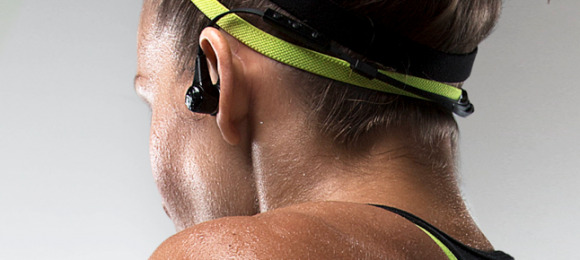 JayBird has launched its premium micro-sized earbuds, the BlueBuds X. These earbuds are Bluetooth-enabled, and are the official training headphones of the USA Triathlon, indicating their usefulness for athletes who want to listen to music without dealing with a headphone cord. You can pick up a pair of BlueBuds X for $169.99.
The BlueBuds X feature PureSound, a white noise filter that removes the white noise generated by earbud headphones. This feature aims to stomp on the listener fatigue that commonly results from the white noise, producing a more enjoyable listening experience for longer periods of time. Meanwhile, the Signal Plus feature helps the audio remain stable via a "clear constant signal" to the accompanying Bluetooth player.
These little in-ear headphones feature approximately 8 hours of battery life, more than long enough for a week's worth of workouts for most users. Keep in mind, this battery life is coming from a pair of micro earbuds that look scarcely large enough to include any sort of battery, let alone one that provides hours of playback. IPhone users can monitor battery life via an onscreen icon; charging is achieved with a micro-USB cable.
The BlueBuds X come with a lifetime warranty against sweat, which appears to be a fancy way of saying that they're sweat-proof. They're specifically designed to fit well for use during sports, while their micro-size makes them unobtrusive and comfortable; they can be used both over and under ear, depending on preference. As says the press release, these earbuds are "lock and loaded ready for anything you can dish out."