Jawbone 'reimagines' UP2, UP3 with stylish new designs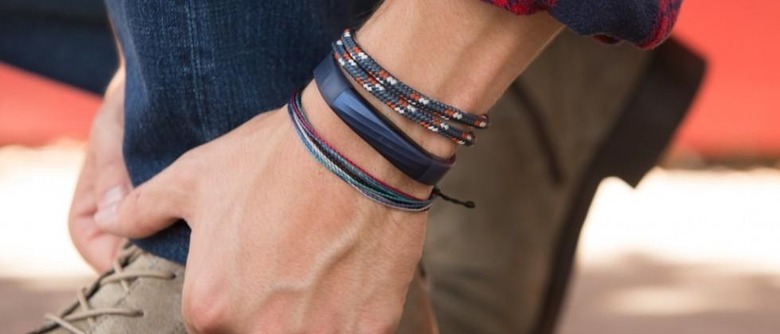 Jawbone is updating the design flavors of its UP2 and UP3 fitness wearables, giving both models new attractive, less in-your-face designs that touch the edge of fashion while maintaining a hint of technological savviness. The new designs include new colors options and new patterns that are designed in sync with the colors. The company is also updating its mobile app, and pushing out new firmware to its trio of UP trackers that include heart rate monitoring.
The UP2 model, for example, has been "reimagined" to sport a new even thinner strap, this one with dual rubber bands adorned with a metal hook. When wearing the tracker so the band is facing outward, the new UP2 merely looks like a minimalist bracelet rather than a fitness tracker.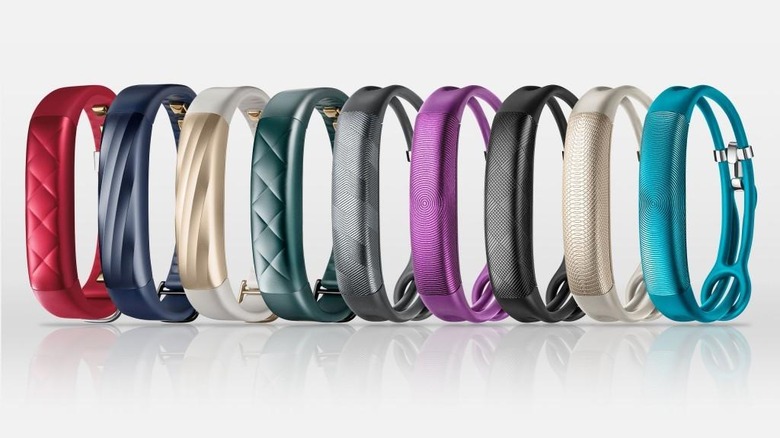 The UP2's face is stylish, however, for those who prefer to have it showing off. There's an aluminum top with patterns etched in using lasers — the patterns differ depending on the wearable's color, such as cross-hatching for black and gunmetal, and concentric rings for the gold variation.
The new UP3 bands, meanwhile, feature what Jawbone brags are "colors and patterns unequalled in wearables". This includes striking colors like ruby red and turquoise, likewise with unique patterns for an extra dose of design.
In addition to the new bands, Jawbone is pushing out firmware updates for the UP2, UP3, and UP4, as well as an app update. Included with the updates will be passive heart rate monitoring throughout the day for the UP3 and UP4 bands.
SOURCE: Jawbone Blog